6L Smart Box - W300 x D225 x H170mm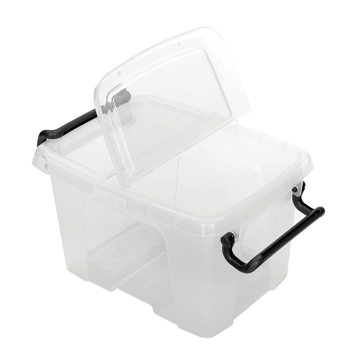 6L Smart Box - W300 x D225 x H170mm
HE88202308
These multi-functional, tough and durable storage boxes with folding lids are perfect for any classroom setting.
• Clip-on lid opens at each end and allows access to the box when in place.
• The boxes can stack and nest saving space when not in use.
• Transparent in colour to easily see contents inside
6L Smart Box - W300 x D225 x H170mm
Dimensions: W30 x D22.5 x H17cm.