Millhouse - Set of 4 Wooden Chairs (210mm height)
Pack of four
New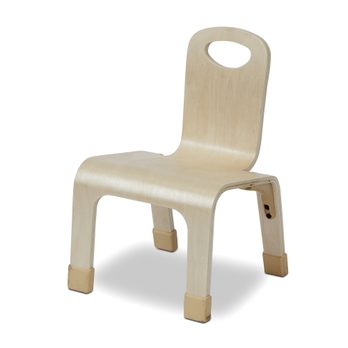 Millhouse - Set of 4 Wooden Chairs (210mm height)
Pack of four
HE1786564
Direct Delivery – up to 4 weeks
Product Description
Premium chair constructed from one piece of engineered plywood for strength and stability.
• Features carry handle for easy lifting/stacking
• Rubber feet protectors for noise reduction
• Lightweight yet sturdy construction
• Shaped for comfort
• Stackable
• Pack of 4
Dimensions: 2500(w) x 290(d) x 400(h)mm, Seat Height 210mm. Suitable for ages 2 - 3 years.