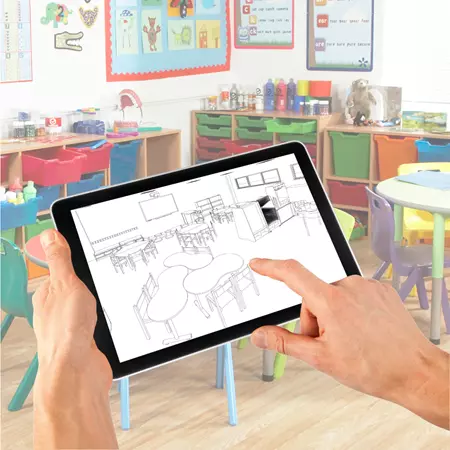 We understand how a well-designed environment can have an important impact on a child's learning and development. We're here to help you unlock the potential of your space with our FREE planning, design and installation service. Our knowledge and expertise means we can help you with everything from DFE guidelines, regulations compliance and curriculum requirements.
Examples of Our Room Designs
We Can Have You Set Up in 5 Easy Steps
Step 1         FREE Consultation & Room Planning
A one-to-one meeting will take place to find out the requirements of your school and pupils. We will complete a measured site survey, take photographs and talk you through the whole process.
Step 2         FREE Space Planning, Design & Quotation
Taking on board the space you have and all of your requirements we'll plan out your area, give you design options and provide you with a detailed quotation.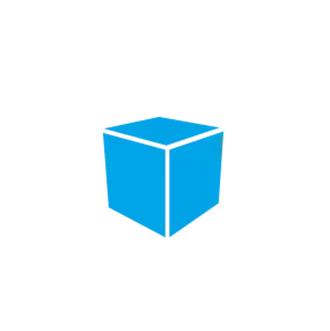 Step 3         2D and 3D Drawing Package*
We'll provide you with 2D and 3D drawings so you can visualise how your finished space will look and make any adjustments required.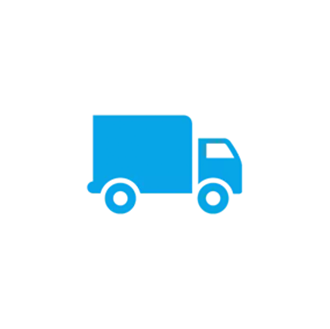 Step 4         Onsite Delivery & Placement*
On the day of delivery or installation, we'll be on hand to supervise and ensure the products are delivered to the right room, placed in the right position and the project is delivered and completed to your satisfaction.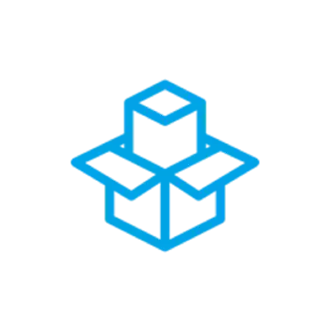 Step 5         Removal of Packaging*
When the project is complete we can take away all the packaging and even dispose of your old furniture.  
Request More Info
All fields marked with an asterisk (*) are required.
If you're looking to create innovative and exciting environments, advice and guidance from a dedicated Project Manager from concept to delivery along with expertise and knowledge, look no further. We provide a tailored service ensuring all your requirements are met in the space you have available. Working closely with you, we will guide you through every stage of your project no matter how big or small. From advice on the correct height of chair right through to where to place furniture in a completely refurbished classroom, we're here to help.
*  Additional charges may apply for some services, you will be advised as part of your quote. All drawings remain the property of Hope Education and cannot be used or shared without our written consent.