Community Helpers Puppets - Pack of 6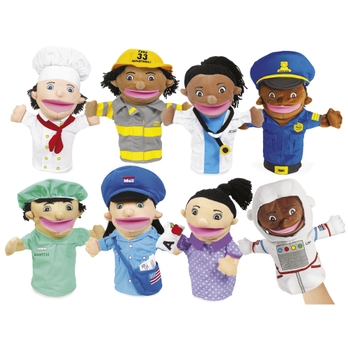 Community Helpers Puppets - Pack of 6
HE48649965
Product Description
Pack of 8 machine washable, multi-ethnic glove puppets from different careers, each with movable mouths and arms.
• Pack includes: police officer, doctor, fire fighter, teacher, chef, astronaut, nurse and surgeon .
• An excellent tool for topical discussion as well as great fun to play with.
• Size: 300mm tall.
• Age Suitability: 3 Years +