Conversation Cards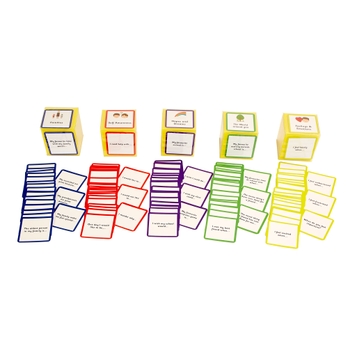 Conversation Cards
HE1688351
Product Description
Open up conversations easily with our box of simple but effective cards. Each card has an ice breaker that encourages the child to talk about themselves, their families and a variety of social and emotional issues. Perfect for one to one and group work.
Topics include Self Awareness; Families; Feelings and Emotions; Hopes and Dreams and The World Around You.
Packed in a handy plastic container.