Jumbie Jam Steel Pan - Grey
LowestPrice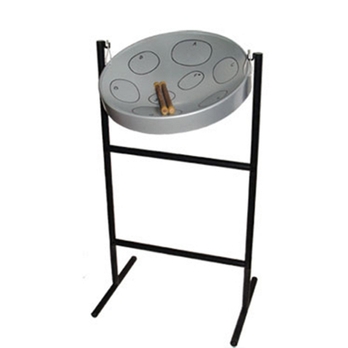 This product is not eligible for any further discount
Jumbie Jam Steel Pan - Grey
HE1657003
Direct Delivery – up to 7 days. Note: Delays Possible Due To COVID-19
The Jumbie Jam steel pan is ideal for children and has received very positive feedback within education on both its looks and also its quality of sound. Created for ages 5 and up it makes a huge impression on younger players who love the design. A popular choice with adults too the Jumbie Jam makes a great addition to the music room/school hall or home!
Stand Bases - Two types:
1) Conventional Base - standard with Silver ideal for Teachers!
2) Fun Feet Base - standard with Blue, Pink & Purple
Creates a spirited look, loved by kids and the young at heart!