Place Value Counters - 1000's - Pack 100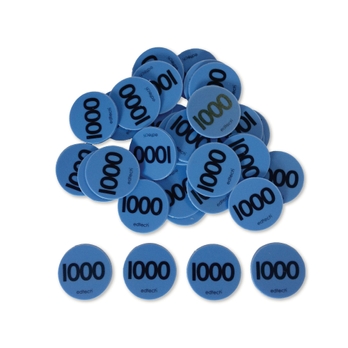 This product is not eligible for any further discount
Place Value Counters - 1000's - Pack 100
HE1201297
Pack of 100 blue discs showing 1000s. Supplements 100s, 10s and units place value counters.
Reasons to Love:
• Use these discs alongside other place value counters or grids to re-enforce knowledge of place value in numbers consisting of and beyond 4 digits.
• Tactile and easy to manipulate, an essential resource when it comes to the mastery teaching approach to maths.