Carry Case Finger Puppet Theatre - Pack of 20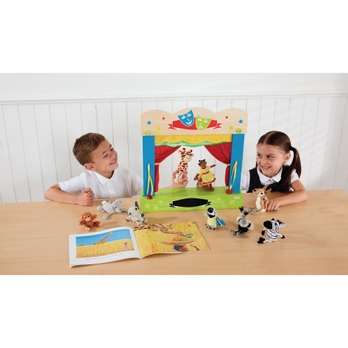 Carry Case Finger Puppet Theatre - Pack of 20
HE1552276
Product Description
Wooden theatre that's ready to go where you go. It features satin top curtains and gold-trimmed velour side curtains that can be pulled open for dramatic effect. There is even a mini-chalkboard to 'announce' show times or the title of the latest 'blockbuster'.
• It easily folds down for storage or transport and there is spare room inside the box to store puppets too so very handy if your puppet show goes on tour.
• Size: W455 x H470mm.