Aresson Autocrat Rounders Ball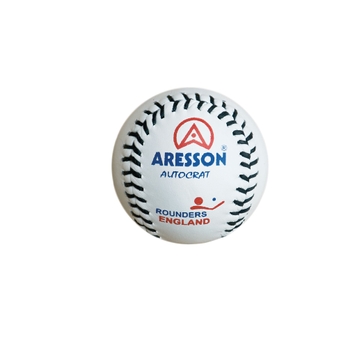 Aresson Autocrat Rounders Ball
HE1012556
With a cork centre and a leather outer the Aresson Autocrat match ball is an excellent quality and versatile rounders ball suitable for training and match games.
• Weight: 80g.
• Circumference: 195mm.
• Rounders England approved.
• High visibility, orange colour for training and low light conditions are also available.