Line Marking Machine - 100mm
LowestPrice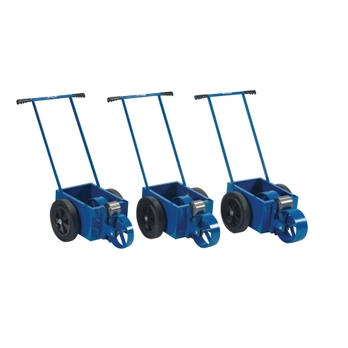 Line Marking Machine - 100mm
PAAP02517
Direct Delivery – up to 4 weeks
Product Description
are for use on grass pitches. They have large capacity tanks with interchangeable (only on 50mm and 76mm machine) marking wheels to allow different line widths to suit differing sports regulations.
• Sold individually
• Manufactured from steel and polyester powder coated.
• Knurled transfer wheel for improved fluid distribution.
• Marking wheels on 50mm and 76mm models are interchangeable.
• Heavy duty 30cm rubber wheels
• 18L tank enables up to 2 football pitches to be marked in one filling.
• Tank wheel lifts out for easy cleaning.
50mm wheel - for marking tennis courts.
76mm wheel - for marking football pitches.
100mm wheel.