Trapezoidal Table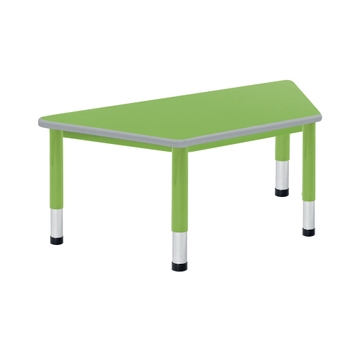 Trapezoidal Table
Direct Delivery – up to 4 weeks
The possibilities are endless with these Harlequin Adjustable Steel Classroom Tables. Offering ultimate classroom versatility with height adjustable legs, that can be set at a height to suit all age ranges.
• Bright, Exciting colour choices & shapes available
• Creates a modern/fresh look
• Easy to wipe and clean with its Laminate top
Available in a height adjustable range from 400mm - 640mm which must be considered when purchasing. Size: W1200 x D600mm.