Teacher's Desk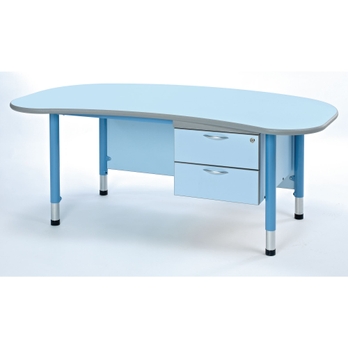 Teacher's Desk
Direct Delivery – up to 4 weeks
Add some versatility to your class room with this Height Adjustable Teacher's Desks.
• Bright, Exciting colour choices, Create a modern/fresh look
• With two drawers for all your storage needs
• Easy to wipe and clean with its Laminate top
height adjustable range from 400mm - 640mm which must be considered when purchasing. Size: W1600 x D900mm.
Dimensions: Size: W1600 x D900mm.