GALT Rectangular Solid Beech Classroom Table - 1500 x 690 x 300mm - Beech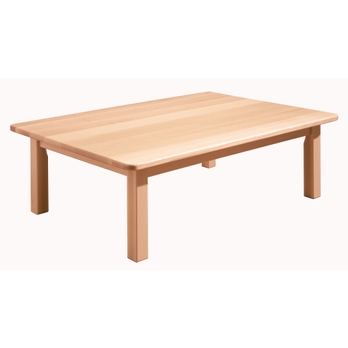 GALT Rectangular Solid Beech Classroom Table - 1500 x 690 x 300mm - Beech
HE48807057
Direct Delivery – up to 4 weeks. Note: Delays Possible Due To COVID-19
Coming in a variety of shapes and sizes for children of different ages, these GALT tables are designed with efficiency in mind. Leg room is considered, with enough space around each child's seating area. Other benefits include:
• Rounded edges to make any classroom space safe.
• Very easy to clean material.
• Authentic look and feel with Beech finish.
Size: W1500 x D690 x H300mm. Self assembly.
Dimensions: W150 x D69.5 x H30cm.