Circular Table and 4 Chairs Bundle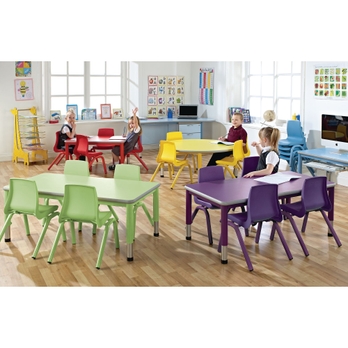 Circular Table and 4 Chairs Bundle
Direct Delivery – up to 4 weeks
Instantly add a splash of colour to any classroom with this Harlequin Table and 4 chairs bundles.
• Ergonomically designed seating, with chunky tubular legs that are scratch resistant powder coated.
• Easy to stack Chairs
• Newly re-designed chair feet, aim to reduce scratched floors and lower noise levels.
• Bright, Exciting colour choices & shapes available, Creates a modern/fresh look
• Easy to wipe and clean with their Laminate top
Diameter: 1050 - Tables are available in a height adjustable range from 400mm - 640mm - Seat height:200mm