Tall Double Unit – 10 Trays - Colour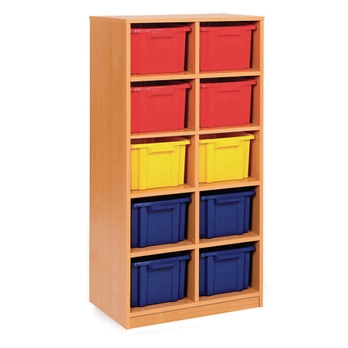 Tall Double Unit – 10 Trays - Colour
HE1135683
Direct Delivery – up to 4 weeks
The Galt Easy Access range, is a great addition to any classroom and is suitable for all types of learning environments.
• Static options, supplied with a solid beech base, to give strength & durability
• Mobile options, Supplied with premium, rubber wheel, lockable castors, for flexibility & safety
• Wipe clean surface
• Delivered ready assembled & supplied with trays.
• Unwrap & Check service available on delivery, ensures packaging is taken away to be recycled/reused
Size: W622 X D450 X H1268mm.
Dimensions: Size: W62.2 x D45.0 x H126.8cm.