18 Shallow Tray Units - Colour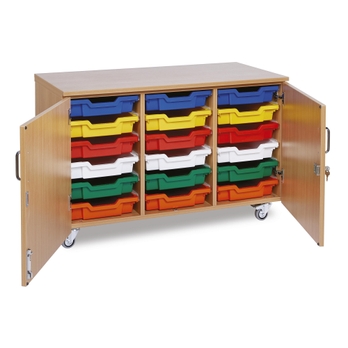 18 Shallow Tray Units - Colour
HE1136307
Express Delivery - up to 2 Weeks. Note: Delays Possible Due To COVID-19
Gslt Mobile Tray Storage Units, are the perfect addition to any learning environment.
• Manufactured to a high standard for strength and durability
• Supplied with premium, rubber wheel, lockable castors, for flexibility & safety
• Wipe clean surface
• Delivered ready assembled, supplied with trays & lockable doors
• Unwrap & Check service available on delivery, ensures packaging is taken away to be recycled/reused
Size: W1050 x D480 x H670mm.
Dimensions: Size: W105.0 x D48.0 x H67.0cm.