Reading Scheme Storage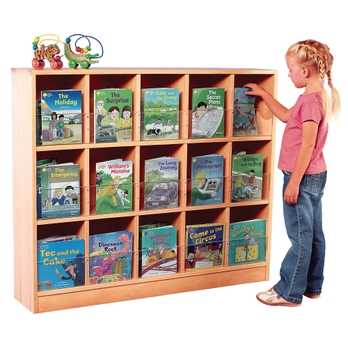 Reading Scheme Storage
HE48808721
Encourage reading with this Reading Scheme Storage Unit.
• Each shelf is divided into sections providing face-on storage for different reading levels.
• A clear holder runs across each tier allowing easy viewing for all 15 compartments.
• Made from best quality hardwood and real wood veneers.
• Delivered fully assembled.
Overall size: W117 x D25 x H97cm. Compartment size: W28.5 x D21 x H23cm.
Dimensions: Overall size: W1170 x D250 x H970mm. . Compartment size: W285 x D210 x H230mm.