6 Seat Bench - Yellow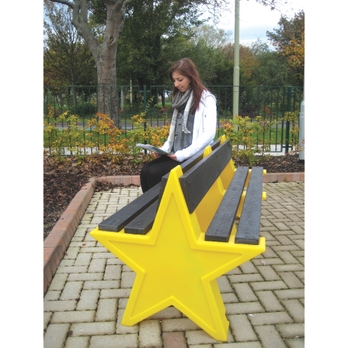 6 Seat Bench - Yellow
HE1106610
Direct Delivery – up to 4 weeks. Note: Delays Possible Due To COVID-19
These double-sided benches with shaped supports are perfect for brightening up a playground or seating area. Supplied ready assembled with ground fixing bolts for hard surfaces. Made from recycled polyethylene plastic which is maintenance free, easy to clean and vandal resistant.
• Shaped supports
• Recycled Plastics
• Ready Assembled
• Ground fixing bolts for hard surfaces
• Hygienic, easy to clean
• Vandal resistant
• UV stable
• Maintenance free
• Available in 2 sizes and 5 colours
• Please note: The struts are made from 100% recycled material and are only available in black.
Dimensions: W1760 x D720 x H710mm.