Natural Investigation Pack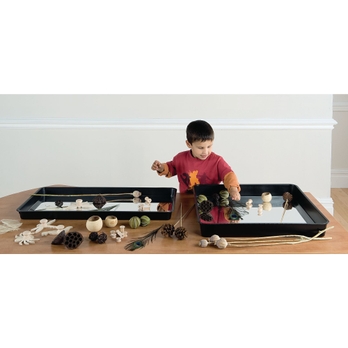 Natural Investigation Pack
HE1000585
Product Description
Our new investigation pack is a complete kit for exploring natural materials and media. The set is complete with 2 creation stations with mirror mats, which is a fascinating way to discover the natural world.
Includes:
• 10 large peacock feathers,
• Natural treasure pack
• 60 assorted wooden spools
• Mini beasts shapes.