Folding Puppet Theatre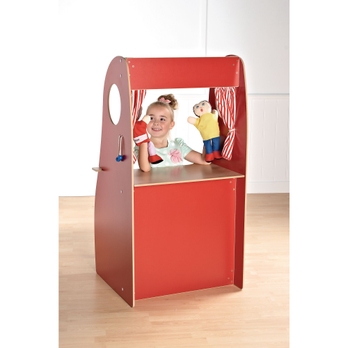 Folding Puppet Theatre
HE48788727
Direct Delivery – up to 4 weeks
Product Description
This versatile puppet theatre will appeal to both teachers and pupils. Ideal for storytelling using with finger and hand puppets, children can put their narrative skills to use and let their imaginations run free.
• Folds up neatly for storage.
• Made from MDF.
• Size: 605 × 675 mm.
• Age Suitability: 3-7 Years This product is exclusive to us.