trudy nursery Arch Panel 850mm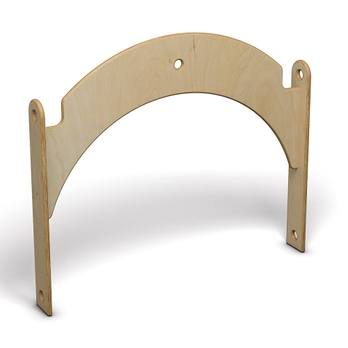 trudy nursery Arch Panel 850mm
HE1601124
Direct Delivery – up to 4 weeks
Product Description
This short arch panel can be used as a room divider or as part of a configuration of panels. When used independently add a side stand for stability (sold separately). Includes 2 Nuts & Bolts and 2 Linking Sets.
The nuts and bolts included can be used to link units together creating a seamless and imaginative nursery environment. Play panels also include a wooden linking device, giving you the option of angled play areas.
Trudy nursery furniture is made of hardwearing UK plywood, with an antibacterial coating and anti-trap features for the safety of children's fingers. Comes with a 10 year guarantee.
Size: L1000 x W100 x H850mm Age Suitability: 2 Years +