Outdoor Treasure Chest - Large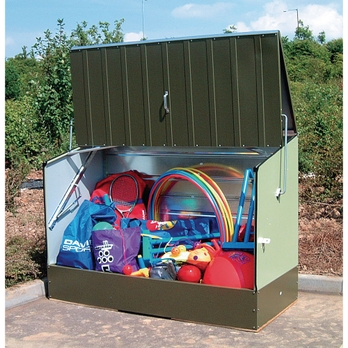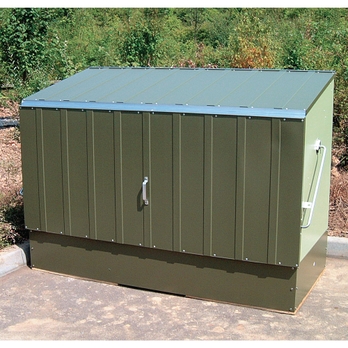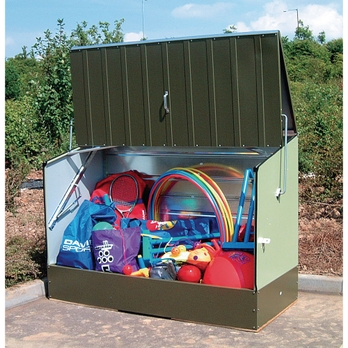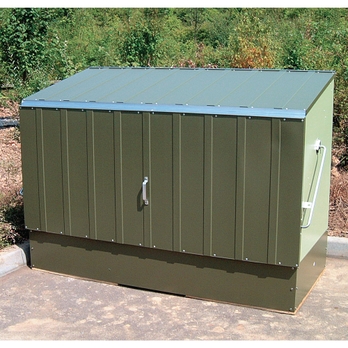 Outdoor Treasure Chest - Large
Direct Delivery – up to 18 weeks. Delays Possible Due To COVID-19
The Treasure Chest outdoor toy storage unit it the ideal way to keep toys and games safe and tidy. The unique patented design and spring assisted opening action allows for complete 'walk in' access to your stored items. Maintenance-free, fire resistant and constructed from a modern PVC coated galvanised steel which is guaranteed for 25 years against corrosion. These stores are supplied complete with integral metal floors (which can be easily cleaned / hosed out); and also two padlocks are included for security. They are supplied in a convenient flat pack and are extremely simple to construct as all major components are factory assembled for you, they come complete with all necessary fixings and easy to follow illustrated assembly instructions. Please note: There is a 18 week lead time on this item. Not available for delivery in Ireland
Dimensions: W1960 x D890 x H1330mm.
Direct Delivery – up to 18 weeks. Delays Possible Due To COVID-19
The Treasure Chest outdoor toy storage unit it the ideal way to keep toys and games safe and tidy. The unique patented design and spring assisted opening action allows for complete 'walk in' access to your stored items. Maintenance-free, fire resistant and constructed from a modern PVC coated galvanised steel which is guaranteed for 25 years against corrosion. These stores are supplied complete with integral metal floors (which can be easily cleaned / hosed out); and also two padlocks are included for security. They are supplied in a convenient flat pack and are extremely simple to construct as all major components are factory assembled for you, they come complete with all necessary fixings and easy to follow illustrated assembly instructions. Please note: There is a 18 week lead time on this item. Not available for delivery in Ireland
Dimensions: W1960 x D890 x H1330mm.