Plum® Discovery Mud Pie Kitchen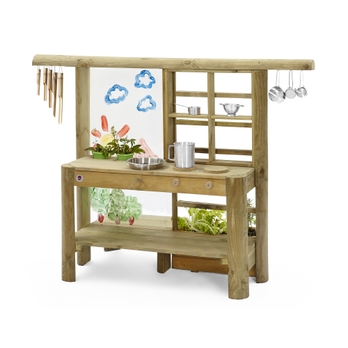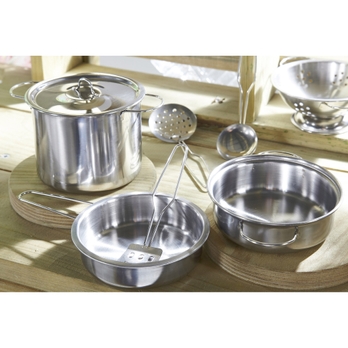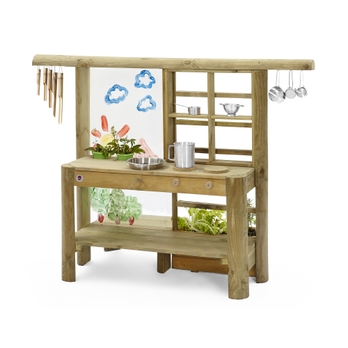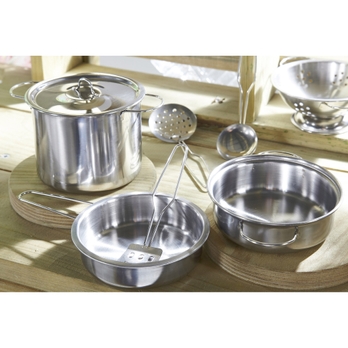 Plum® Discovery Mud Pie Kitchen
Direct Delivery – up to 7 days.
The Mud Kitchen includes handy shelves to store all woodland finds, holders for potted shrubs and a built in planter for little green fingers. Paint and create on the easy clean painting screen and keep the mess outside. Children can discover living things, tinker and experiment as they mush, mix and mould a mud pie. Made from FSC® sustainably sourced wood. Warranty (Frame) - 5 Years against failure due to rot. Warranty (Hardware & accessories) - 1 Year. Assembled Dimensions: W1610 x D630 x H1140 (mm). This product is tested to EN71-8 Activity Toys for Domestic Use. Self assembly. Age Suitability: 3 Years +
Scooping and pouring helps to develop hand-eye coordination and fine and gross motor skills
Encourages social interaction, cooperative play and speaking and listening skills
Offers endless opportunities to explore number, space, shape and measure
Promotes the idea of role-play and introducing narratives to play
Direct Delivery – up to 7 days.
The Mud Kitchen includes handy shelves to store all woodland finds, holders for potted shrubs and a built in planter for little green fingers. Paint and create on the easy clean painting screen and keep the mess outside. Children can discover living things, tinker and experiment as they mush, mix and mould a mud pie. Made from FSC® sustainably sourced wood. Warranty (Frame) - 5 Years against failure due to rot. Warranty (Hardware & accessories) - 1 Year. Assembled Dimensions: W1610 x D630 x H1140 (mm). This product is tested to EN71-8 Activity Toys for Domestic Use. Self assembly. Age Suitability: 3 Years +
Scooping and pouring helps to develop hand-eye coordination and fine and gross motor skills
Encourages social interaction, cooperative play and speaking and listening skills
Offers endless opportunities to explore number, space, shape and measure
Promotes the idea of role-play and introducing narratives to play