Crystal Organza - Pale Blue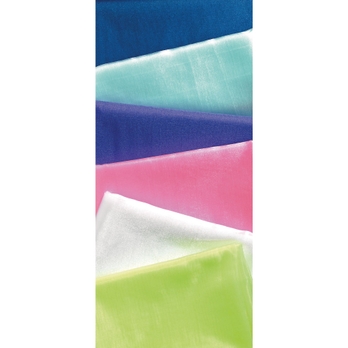 Crystal Organza - Pale Blue
HE1001679
Get creative with these simple lengths of fabric - the possibilities are endless! Children have fantastic imaginations so let their ideas run away with them!
• A beautiful gauze type fabric which can be used for layering and draping to create fantasy environments that children love to make
• Use them for dens and tunnels or dressing up and drama - Go undercover with camouflage, be a superhero or who ever you want to be with these endless fabrics
• How about decorating a nursery or classroom when celebrating or studying a theme?
• They can be used for all ages and abilities - young babies will be mesmerized by textures and sparkles and older children will enjoy designing their own costumes and play areas thinking of different ideas every time they play
• Size: 2m x 1.12m
• Pale Blue
• Also available in Royal Blue, Pale Pink, Yellow, White, Purple and a special offer pack of 6