Discovery Globe 230mm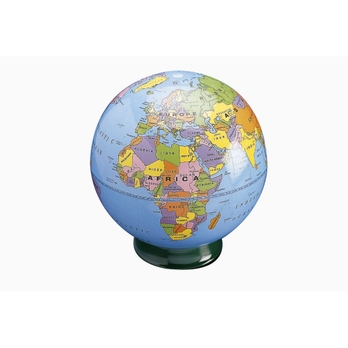 Discovery Globe 230mm
HE1003345
Product Description
A 230mm, non-markable basic mapping globe mounted on a "clear view" base. Ideal introductory globe for pupils. Countries are clearly defined in bright colours with their name and some major cities depicted. Each continent is clearly marked in big bold letters. Assembled in UK using recycled and recyclable materials sourced in USA. Ideal for KS1.
Reasons to Love
This mounted globe is excellent for encouraging children to name and locate the world's seven continents and five oceans consistent with KS1 curriculum objectives.
Key in helping children to identify the United Kingdom and its countries, as well as the countries, continents and oceans studied at this key stage.
Prompts use of essential geographical vocabulary such as sea, ocean, and cities.