Phonix Word Trays Pack of 6
Pack of six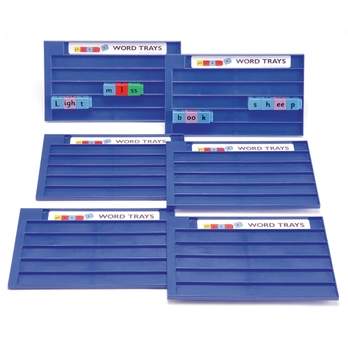 Phonix Word Trays Pack of 6
Pack of six
HE251075
Product Description
Great for a range of word-building activities, this set of tough plastic trays feature 5 sections where children can form words and sentences. Includes 6 trays.
Reasons to Love:
• The Phonix range will provide a tactile element to your phonics sessions. The cubes are colour coded to enable the teaching of vowels and consonants. Further colour coding defines digraphs taught in phase 3 and 5.
• The cubes will aid the teaching of blending for reading and segmenting for spelling, as they can be manipulated to show how the separate sounds fit together.
• Additional resources are available to enhance independent learning, such