WeDo 2.0 Motion Sensor by LEGO® Education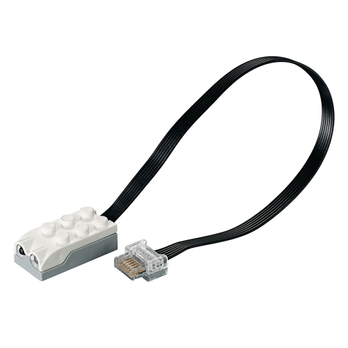 WeDo 2.0 Motion Sensor by LEGO® Education
HE1559216
Pupils can take their programming skills to the next level with the WeDo 2.0 Motion Sensor by LEGO® Education. Attaching a Motion Sensor to a model provides the robot the ability to detect movement and obstacles. How that information is used is up to your pupils! WeDo 2.0 software will immediately recognise the Motion Sensor as soon as it is attached to the Smarthub (not included) and then it's up to your pupils to decide how to use the Motion Sensor.
• Program robots to start or stop when motion or obstacles are detected.
• Create a race car that only starts when a flag is flown; design mazes to test out robots that turn when a wall is detected; build self-parking cars. The options are endless!
• Nurture design, engineering and programming skills with the LEGO Motion Sensor.
For more information, visit:
https://education.lego.com/en-gb/product/wedo-2/accessories