Glitter Tub 500g - Red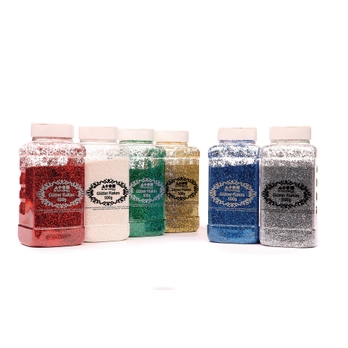 Glitter Tub 500g - Red
HE177300
Product Description
Great Value
These glitter flakes can be purchased in three different sized, fantastic value bulk packs, including 6 of the most popular colour choices; red, green, blue, white, gold and silver.
Versatile
Glitter is a must have classroom resource that can be used in a huge variety of everyday and Christmas activities.
Choice
Available in a selection of individual colours or packs of 6 (one of each colour).