Develop children's phonics skills with this innovative Electronic Phonics interactive resource. With a number of different modes and levels of difficulty, there are plenty of opportunities for independent and group learning, and it is the perfect intervention tool. The Electronic Phonics Word Bank contains 842 words taken from the Letters & Sounds phases 2, 3, 4 and 5 together with words used in phonics screening tests.
Reasons to love...
• Great for independent learning – children experiment with the graphemes and hear how they are blended.
• Levels of difficulty can be differentiated for individuals so children are practising words which match their level of learning.
• Children can record their own blended versions and see if that matches the recorded word.
How to use Electronic Phonics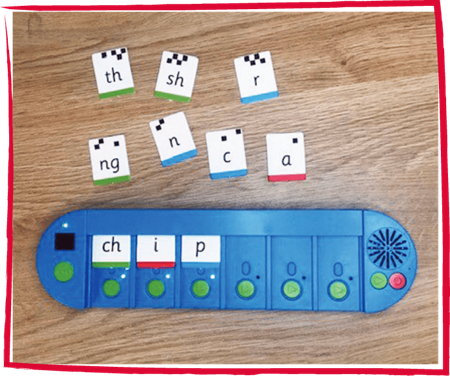 Child chooses a phoneme and tries to make a word
They can then play each phoneme separately then check if they've made a real word by pressing GO
If the word is recognised by the word bank, they will hear it fully blended
Then they can have a go at blending the word and record themselves.
Listen back to see if it's correct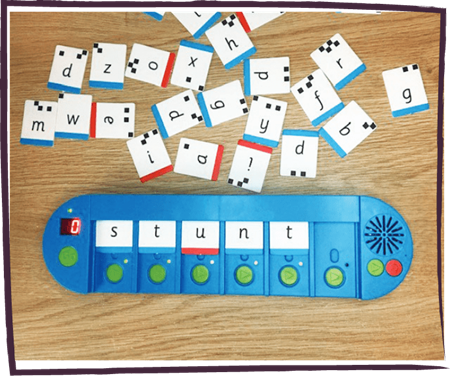 Electronic Phonics plays a word aligned to the Letters and Sounds phonics phases. Select from 3 levels of difficulty
The child segments the word into individual phonemes and then chooses which graphemes they need to spell the word and inserts them into Electronic Phonics
They can play each phoneme separately and then press GO to check it is correct. The child builds points for every correct word
If the word is not recognised, the lights will flash next to any graphemes that are incorrect, so they can correct their answer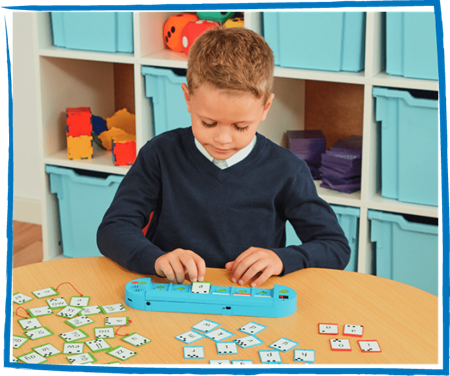 Ways to use Electronic Phonics
Independently – for example, during Continuous Provision where children apply and consolidate skills taught in phonics lessons
One to one or small group intervention – this will support with quick recognition of phonemes and application into words, alongside hearing model blending in action
Phonics screening catch up – In the lead up to the Phonics Screen, Electronic Phonics encourages children to develop blending skills and enables them to see the phonemes in different places within the words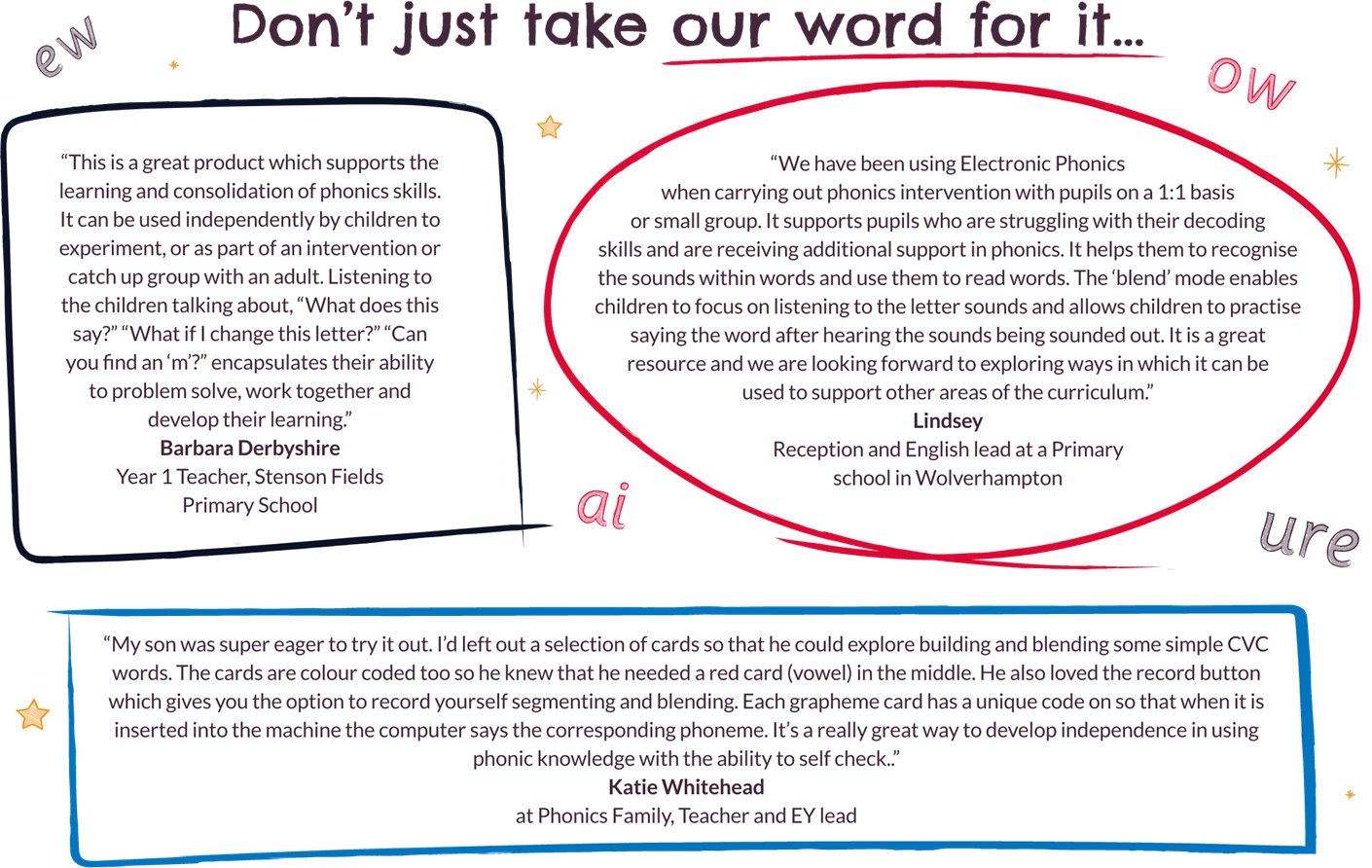 Hope Education Phonics Hub
Here at Hope, we understand that phonics can be difficult. Don't worry as we have everything you need to teach phonics right. Explore our carefully curated phonics hub, with a wide range of innovative resources, products, and inspiration to help you develop children's phonics skills. Find our popular Click It Range, Letters & Sounds Socks Range, and Phonics Spinners here too!