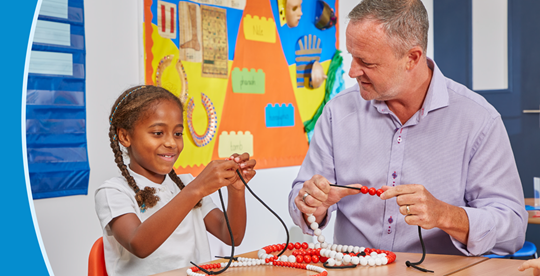 Our Top 5 Maths Products
Loved by Teachers
"A staple, hands on resource required in all primary classrooms looking to ascertain a deeper understanding of mathematical concepts. Cubes can be joined using all six faces.
Children in Key Stage 2 can use the interlocking cubes to generate different sequences of numbers, looking at patterns and explaining and predicting why these occur.
Excellent means of developing understanding when it comes to factors, multiples and primes especially when it comes to those children who are not confident with their times tables.
The multi-joining aspect of these cubes allow for early development of understanding when it comes to forming 3D shapes and exploration of area and perimeter.
Teach plans, elevations, isometric drawing and volume using this resource, which are a key component of the concrete, pictorial abstract approach typical of mastery teaching. "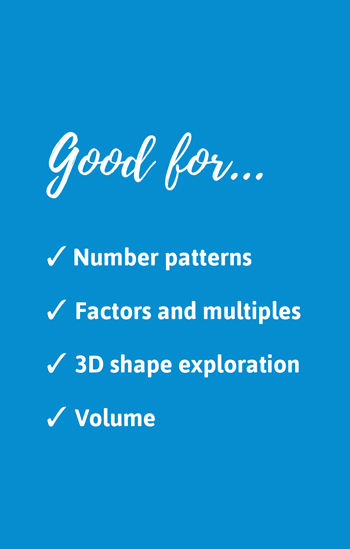 "This box set of 80 colourful, easy to manipulate shapes will develop children's understanding of number and arithmetical fluency. Each shape carries a different value and colour allowing for simple sorting, establishing of more or less, and ordering/comparing, matching and finding equivalence.
Use as a means of developing the senses when comes to understanding how numbers look or feel. Ideal when teaching times tables and related division facts, through repeated addition, particularly 2's, 5's and 10's, and also showing different number bonds.
Adaptable to whole class contexts, or small group settings. Can be used to promote improvement in reasoning and problem solving."
"This easily manipulated resource contains two sets of 10 beads and forms the perfect counting frame for early years/key stage 1. Perfect for 1-1 correspondence activities to enable children to assign one number to each object as they are counted.
Allows children to touch or move a bead as they count it, whilst also allowing children to easily count forwards or backwards moving the beads in the corresponding direction.
Great means of teaching number bonds to 20 through grouping beads consistent with KS1 objectives.
Helps form the basic strategies needed for addition and subtraction and the vocabulary associated with this - 'more than, less than'. Ideal for individual or small group use. "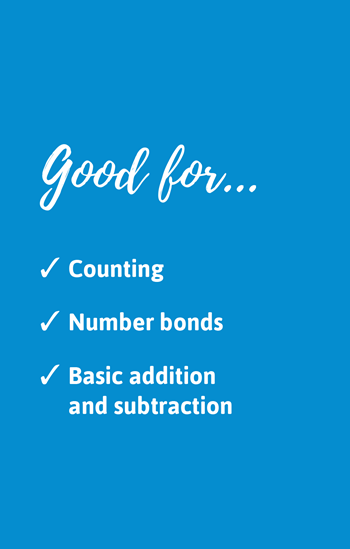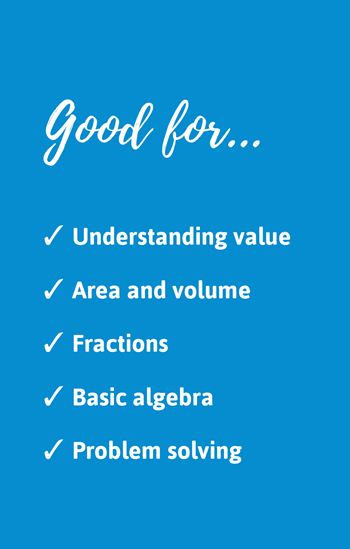 "This essential resource is diverse in the fact there are no printed values for each rod, instead associating length and colour of each rod with a value – these values are even interchangeable!
Use as part of a teaching focus or intervention group, providing an easy-to-understand representation of number – they are even magnetic to pin to your teaching whiteboard. Easily adapted to upper Key Stage two, supplementing the teaching of area, volume, fractions, cube/square roots and aspects of algebra.
Resource can also be used as a supportive tool to problem solving, particularly part whole models."
"This simple-to-use bead string is perfect for developing fluency when working within numbers to 20 and can be used individually or in pairs.
Grouped in denominations of 5 red, 5 white beads it encourages children to count in multiples of 5- consistent with Year 2 objectives, and also how to bridge through 5 and 10.
Excellent way of sequencing numbers and establishing patterns relationships.
Designed to encourage the development of quick arithmetic/rapid recall of number facts/sentences.."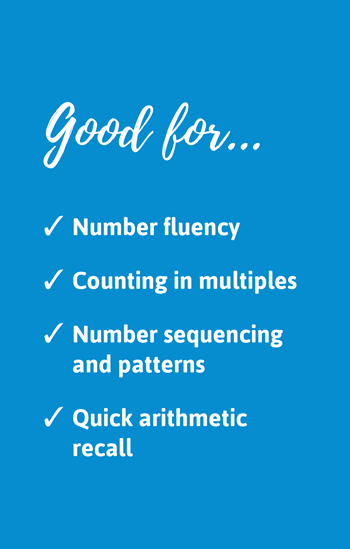 Numbers and Place Value for Key Stage 1: How many?
Younger children find it easier to learn when it's more visual, this is why we're building a whole raft of activity sheets which will help your pupils to learn key skills, easily.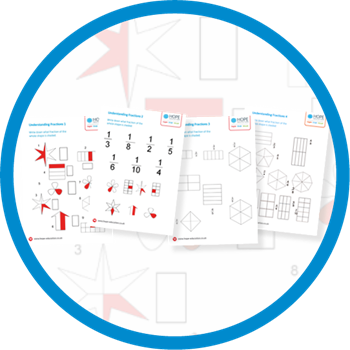 Fractions decimals and percentages for key stage 1 understanding fractions
Understanding fractions can be difficult for children without a simple, visual approach. Whilst this lesson resource is paper-based, it's great to use your manipulatives for both KS1 & KS2 to bring the fractions to life.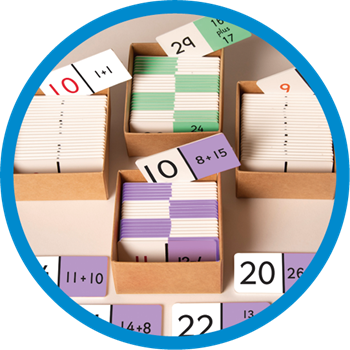 What is the 'Mathematics Mastery' approach?
The idea is based around whole-class teaching and developing a deep understanding of the fundamentals within mathematics. A typical maths mastery lesson is led by the teacher, with all children working at the same time, on the same task.