How Smart Connect works with Capita SIMS
If your school uses the PS Financials management system, there's no set up required to start using Smart Connect, as long as we're already a supplier in your system.
Simply call our team and your account will be activated within 24 hours. Then once you're ready to shop, here's how Smart Connect will work alongside your finance management system. 
Smart Connect in 3 simple steps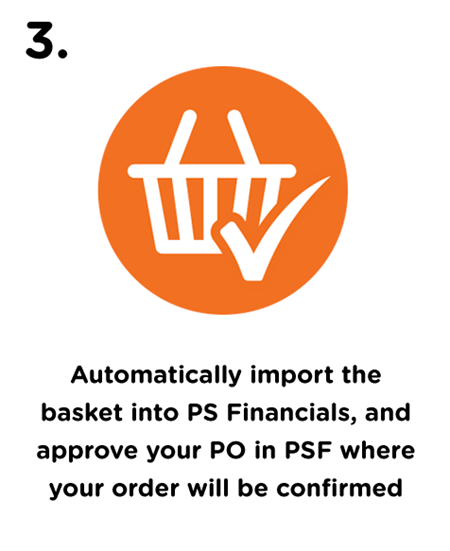 Once your order has been approved and completed, it will then be sent back automatically to us for fulfilment and delivery. 
Download our Capita SIMS set up guide here
Watch our video on setting up Smart Connect now
Watch our video on ordering with Smart Connect now
For more on how Smart Connect works with PS Financials, talk to our dedicated support team on 03451 203 210
Get In Touch
All fields marked with an asterisk (*) are required.