There are so many learning opportunities to be found in the garden. The cross-curricular links are endless, from the science of making things grow and exploring living things, to getting creative with some art activities. You could even throw some phonics in there with some fantastic vocabulary such as 'roots' 'shoots' and 'seeds'! How high is your sunflower? Let's use our Maths skills to measure it!

We've put together some lovely resources, activity ideas and free worksheets to help you to make the most of your outside space, wherever it is and whatever the size.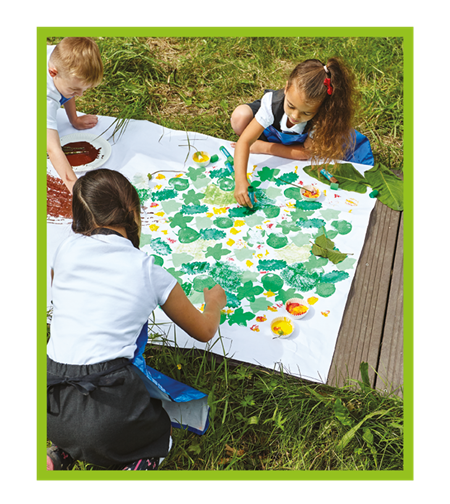 Collect petals, twigs and leaves and let imaginations run wild to create a picture or sculpture. Dip them in paint to see what patterns you can make or stick them together to make a collage.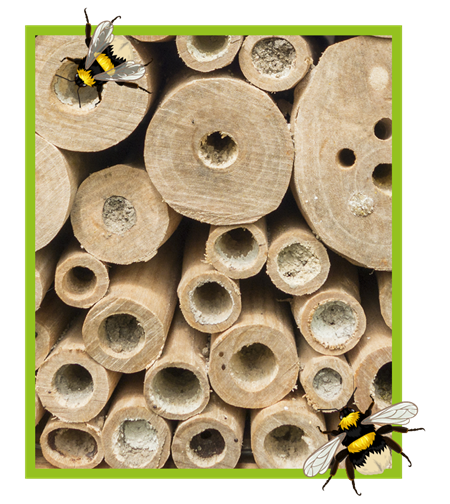 Use an old small plant pot (around 10 – 15cm) to make a home for bees. Cut straws or bamboo canes to fit the depth of your pot and tie them together with a piece of string. Put some modelling clay at the bottom and stick your bundle in. Place the pot horizontally in your garden in a quiet place and wait for the bees to move in!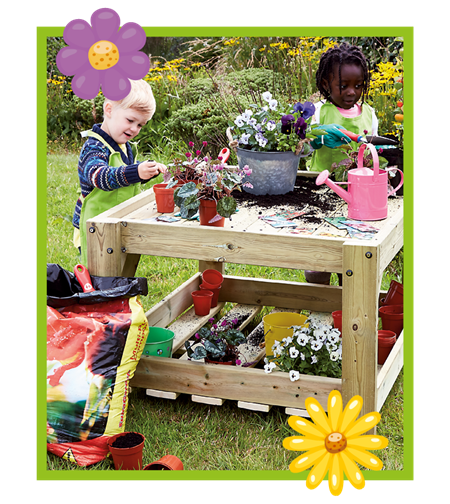 Make a garden diary and record what seeds you've sown, how tall they've grown, what vegetables you've grown and eaten, and keep a note of what wildlife you've spotted. Use nature to inspire you to decorate the cover.






41 fun garden activities and ideas for kids
Providing your children with activities to do in the garden is about more than spending time outdoors, it's about providing them with a life skill that they can treasure for the rest of their lives. There are huge benefits to taking your pupils outdoors and teaching them how to care for plants and nature, not least of which is working towards positive wellbeing.


We've put all of our gardening and nature resources in one place so it's easy for you to browse, be inspired and find everything you need to encourage little green fingers and turn your outside space into a wildlife haven full of learning opportunities!

Mobile Greenhouse


Watch your plants grow from seed and learn about what they need to thrive. This mobile greenhouse is easy to transport, so you can even move your plants to somewhere sunny or sheltered. Perfect for budding young gardeners.
Metal Rope Handled Planters
This pack of sturdy metal planters will make a lovely addition to your outdoor area, as they lend themselves to an array of open ended activities, from transporting natural materials to mixing concoctions and making mud pies.


Green Bean Garden Set


This unique eco-friendly garden set from Dantoys consists of 8 buckets, 4 watering cans and 4 sets of shovels and rakes, so whether children wish to play in groups or on their own there is a set for everyone to enjoy.


Hydroponics Lab
Get a 360° view of growing plants from the roots up! Everything you need to examine seedlings and their roots in detail as they grow, including an activity guide.
Butterfly Life Cycle Mat
Explore the fascinating butterfly life cycle, from caterpillar to butterfly, with this durable woodland mat. The simple, colourful illustrations are ideal for helping children to understand the process.

Not feeling very green fingered?
There is so much more you can do in the outdoors

14 fun outdoor maths activities
It's not always easy to create excitement around maths, but with these fun outdoor maths activities, it's a cinch! Try them out today.
Large Round Sorting Wicker Baskets
Perfect for a range of outdoor sorting and fractions activities.
Tackle maths anxiety outdoors
Children as young as six can have maths anxiety. How can taking maths outdoors help and what activities can you do? We've got 6 ideas to help you!
6 ways to take literacy outside
Taking your literacy lessons outside is a great way to change up your routine and get your class engaged. Here are six simple ways you can do exactly that.
Outdoor Literacy top pick
Nature Phonics Cards
Connect phonics to nature with this great value pack of 74 robust cards.


5 activities to teach phonics outdoors
Spice up your phonics lessons by going into the big wide world! We've come up with 5 activities you can use to teach phonics outdoors.