How to Incorporate Outdoor Play into the Early Years Curriculum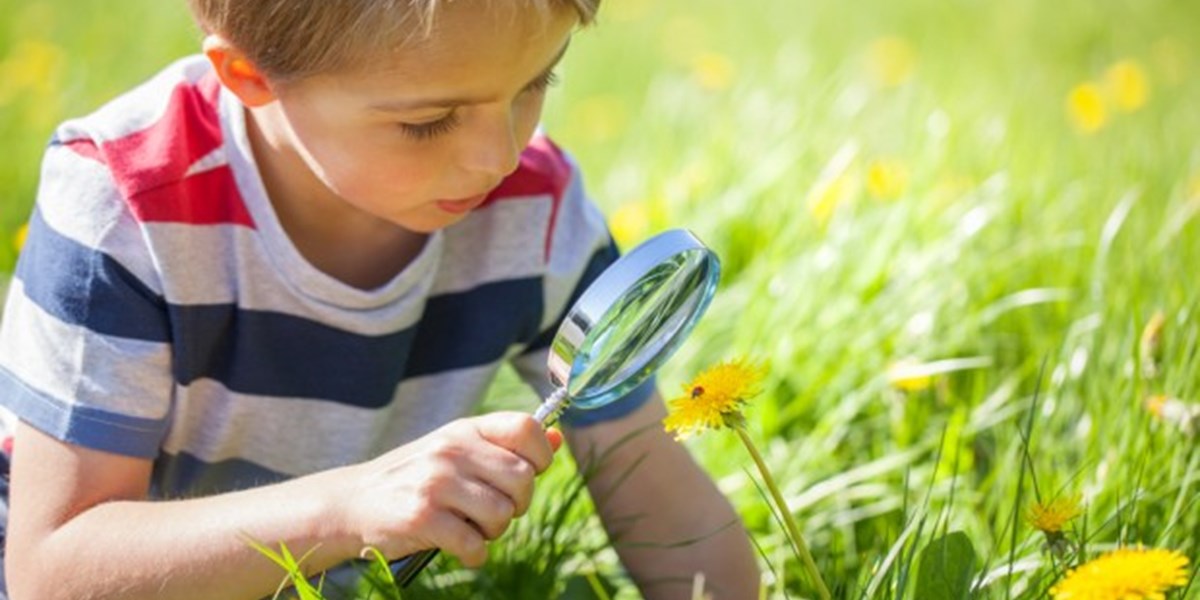 Summer might be here but at any time of the year it's good to get out of the classroom – there's a whole new world just waiting to be explored, and being outdoors can provide young children with one of the best possible learning environments. What are you waiting for? There is plenty to do and enjoy…
Bugs & beasties!
The outdoor space is teeming with life and garden areas should be a hive of activity. What wildlife, bugs and beasties can the children find lurking in the grass, in plants, in the turf? Encourage them to go on expeditions and let their curiosities play out, writing down whatever they see and even drawing pictures of worms, bugs, butterflies and other insects. Wildlife can be encouraged to inhabit the green areas of nurseries and schools by installing bird boxes, bird baths and feeding tables, while our illuminated Minibeast Centre is ideal for collecting and studying insects.
Sowing and growing
Gardening is great for young children, helping them to learn patience and nurturing, with the ultimate reward of some beautiful looking flowers. Show them photographs of fully-grown plants and flowers, and then introduce them to the seeds; each child can choose their favourite and plant them in pots. They can water and watch over them regularly and perhaps record progress over a series of days and weeks. At the end of it all they have a pretty present to proudly take home.
Another popular and rewarding idea is to create a class-wide project. Start with developing a section of land that is overgrown with weeds and long grass, dish out the hand-sized trowels and forks and watch in wonder as an area is transformed. Plant seeds to grow a range of different vegetables and then talk about to use them when they're ready. Who'd like to try some home-grown crunchy carrot?
Running, jumping, climbing!
Outside in the open air kids just want to run around and play – so let them! They'll burn off energy running and jumping and the whole time they're doing so they're improving their co-ordination, flexibility and strength, without even knowing. Simple props and equipment can help stage some fantastic fun games. One of our current favourites is this outdoor tunnel. It's ideal for small people to wriggle through quickly – just listen to the infectious giggles as they navigate their way through to the other side.
Actually, how about extending that activity into an obstacle race? Chalk some lines across the playground – the mission is to walk along the line, putting one foot in front of the other and keeping your balance the whole time. Or set up some stepping stones; if the children wobble, waver and fall, they don't win!
Role play
Role play is brilliant for encouraging children to express themselves, use their imagination and interact together. Building tools, sheds, tents, playhouses, vehicles or outdoor kitchens all work well. How about a BBQ and picnic, with some of the kids taking turns to 'cook' the food, act as waiters and waitresses, taking the orders and handing it out? Great fun. Or do the real thing, carefully supervised by teachers and staff.
Art
There's a freedom in taking art outdoors – children can enjoy chalking walls or paving stones, or can paint murals on the side of a shed, or even decorate panels of fencing. If the outdoor space has a patio area, give each child a paving slab and them let draw or paint (using washable paint) whatever they want – it could be their own face, their name, the sun, anything. The final 'picture' could be spectacular!
Those are just a few suggestions – there's really no limit to what can be enjoyed and achieved out in the fresh air so take the classroom outside at every opportunity.