Changing Year Groups to Teach Infants? Never Underestimate the Skills of a Child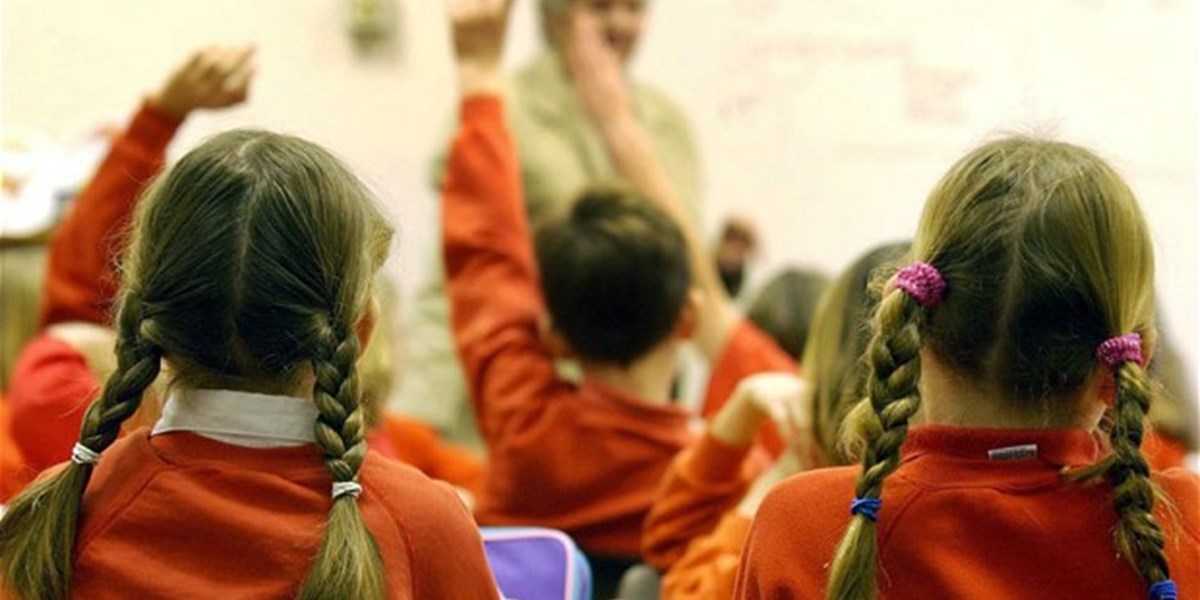 We asked Liz, an infant school teacher from Greater Manchester, about her experience moving from Year 3 to Year 1. Here she challenges the preconceptions of teaching an infant class.
Having taught in lower juniors at various schools for six years, I felt well adapted to the skills and abilities of junior children, and considered myself a competent and accomplished teacher.
Deciding to move to infants was daunting and scary, but it was a necessary transition if I was going to move up the career ladder.
I also felt that as much as I love teaching junior children, a change was needed to keep my teaching fresh and alive.
So, I made the decision to move from year 3, to year 1.
It worked well for my school to have me move into the infants as an experienced member of the school, because we had a number of new members of staff joining us this year.
A new challenge had been accepted.
Summer planning
Naturally, a roller-coaster of emotions hit me throughout the summer. One day I was excited, the next I was worried. Needless to say, I was full of nerves!
I prepared as best I could over the holidays, setting up coat pegs and tray labels, organising reading books, doing phonics prep, and arranging my home and dinosaur role play areas.
I created medium term plan after medium term plan. I looked at the long term overview and all the topics that needed to be covered in the year up until Christmas, and planned away: Science; English; Maths; Topic.
Day one in September arrived and all my plans immediately went out of the window!
The first day was like an absolute whirlwind, with every child wanting to tell me about their holidays and all about themselves. I had six activities planned and we successfully completed two!
Shattering expectations
What I had expected from my very young five year olds was not what I got. They were so articulate and some were even learning at a higher level than those lower juniors I had previously taught.
For example, the Autumn year 1 objective is to know and write numbers up to 20, but it was clear from my initial assessment that my more able children were working to numbers up to at least 100, and some event beyond that!
As a teacher, I have always had realistic, high expectations. But for this change, I needed to re-evaluate.
I quickly realised that I needed a much more holistic, cross-curricular approach, making sure I covered Science, English and Topic all under one umbrella, rather than stand-alone subjects. I also noted that the children needed many more opportunities to learn through play.
In the autumn term, a small selection had poor letter formation, then after Christmas, they were able to form all their letters independently. By Spring the more able children were able to answer higher order comprehension questions just as well as some lower junior children.
Behaving well
I am a strong believer that children can behave at any age, and that inappropriately chosen behaviour should not be accepted from any year group.
I felt that I started the year quite stern with what was acceptable behaviour, but now a term in, having high expectations of the younger children has paid off, as on the whole they manage themselves as well as the juniors do.
Basically, my roller-coaster of emotions was not needed over the summer as I re-discovered that all children want the same thing: to be loved; to be accepted; and to feel safe.
When those are all in place, children of any age can achieve great things.
The rewards of teaching infants
Since September, I have been privileged to witness such amazing work and learning from these five year olds.
The rapid progress they continue to show makes teaching in the infants so exciting and engaging, and I'd encourage all teachers to experience it for themselves during at least one of their teaching years.
If you need any advice on moving year groups to teach infants, I'd say the key is to just listen when you're told to "go with the children!". You really don't need to over plan.
Just think of exciting activities which can create lots of follow up work using different genres. Young children are like sponges and most are very open to learning. This should be embraced early on, so that this attitude is taken right through school.
I try to promote home learning wherever possible, as homework is an important requirement from Ofsted. I provide a piece of English/topic and maths each week (plus reading and spellings).
My year ones have been the most enthusiastic about homework, and it is always something they can achieve or teach their parents. Parents like the clear instructions of what the children need to do, and my year group regularly produces beautiful posters and have lots to say about it. They really are a pleasure to teach.
Teaching infants is definitely something I'd recommend.
Do you have an experience like Liz's which you'd like to share? Leave your comments below, or get in touch with us on Twitter @HopeEducationUK.