Getting started with LEGO Education WeDo 2.0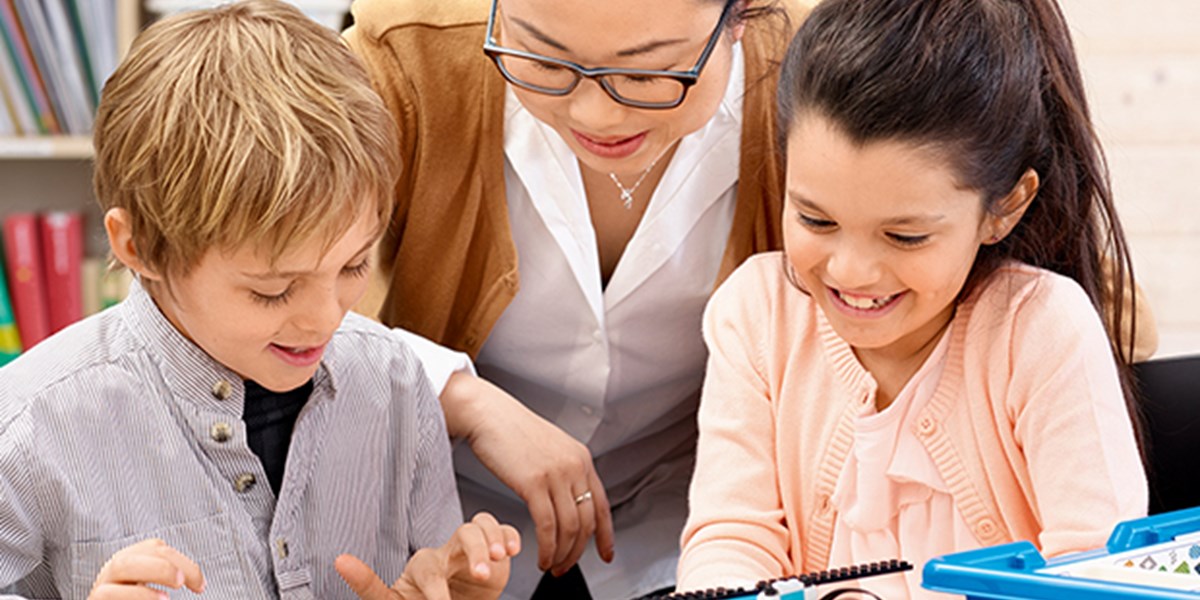 WeDo 2.0 makes primary school science and computing come to life through hands-on tasks, real-world projects, and relevant technology that engages pupils. Through project-based activities, pupils' skills are enhanced across science, coding, engineering and technology. The unique combination of the LEGO® brick, classroom-friendly software, and inspiring, curriculum-relevant science projects results in a resource that builds pupils' confidence. Empower them to ask the right questions, define problems, and design their own solutions by putting scientific discovery in their hands.
Even for teachers with no prior Coding experience, getting started with WeDo 2.0 in your classroom couldn't be easier thanks to the handy supporting app.
It includes science and coding curriculum content, teacher resources, a documentation tool, building instructions and tutorials. Plus, there's four brand new 'Getting Started' activities as part of the new app update, making it even easier for you to get going!
Glowing Snail
Max and Mia visit an aquarium. They see a rare snail. The snail sends out flashes of green light to communicate. They want to build a model of the snail. Max and Mia need your help!
Cooling Fan
It is a hot day. Max and Mia's science lab is too warm. They want to build a fan to cool down the science lab. Max and Mia need your help!
Moving Satellite
Max and Mia listen to the news. They hear about satellites controlled by scientists. Sometimes satellites need to move to avoid meteors. They want to build their own satellite. Max and Mia need your help!
Spy Robot
Max and Mia want to throw a surprise party for a friend. They do not know when the friend will come to their house. They need a device to warn them. They want to build a spy robot. Max and Mia need your help!
Benefits of the 4 new 'Getting Started' activities:
Each activity takes on average only 10-15 minutes to build and code
These short and easy activities are great for introducing the WeDo 2.0 concept to both teachers and students
Instant success builds confidence and a strong foundation for other WeDo 2.0 projects
The Lego Education WeDo 2.0 Core Set & Software is available to buy here.