Classroom Supplies For KS1 Times Tables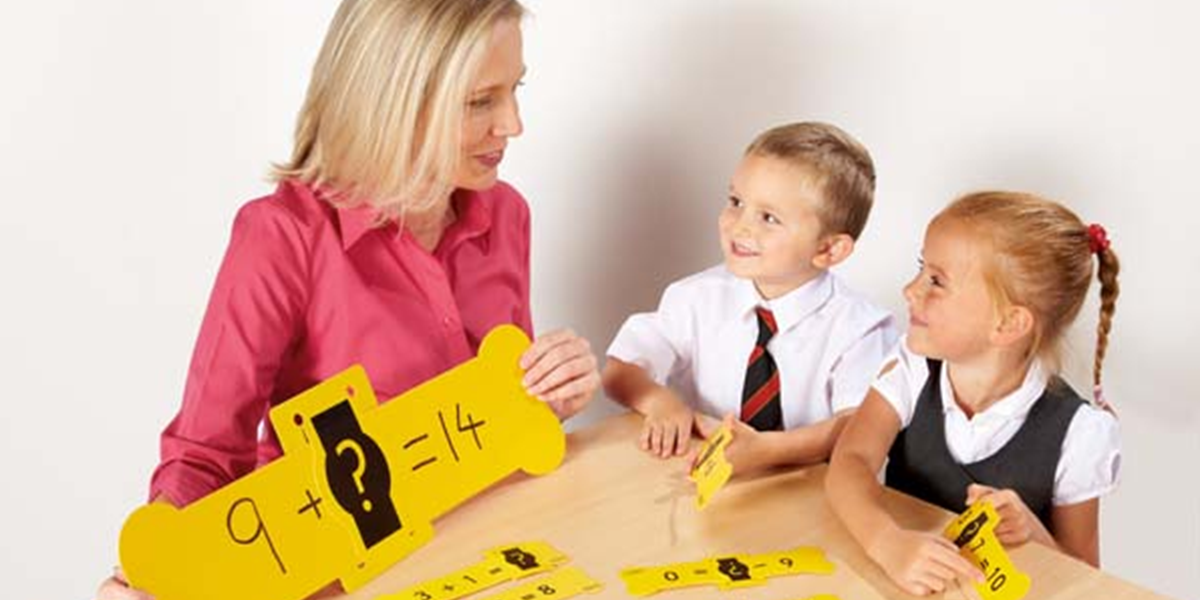 Teaching times tables at Key Stage 1 (KS1) can be really fun with the right resources. Through the use of fun games and activities you can bring learning to life in this key area of mathematics.
Below we have provided a guide to the activities and supplies you could use to help young children understand and learn their times tables.
Visual Stimuli
Using visual stimuli in the classroom helps to increase familiarity with multiplication problems and how to solve them.
Pinning up a Multiplication Grid on the wall is a great way of displaying the 2, 5 and 10 multiplications tables. It also acts as a visual teaching aid that young children are able to engage with before, during and after lessons.
Why not try asking the class to stand with their backs to the Multiplication Grid.
Then find out how much they can recall from memory by asking them to call out answers to random multiplications without looking at the poster.
How did they do? Make it fun and they'll be happy to try again!
The grid extends up to the 12×12 times tables, so has uses beyond KS1 too!
Number Crunchers are another great visual tool for enhancing the learning environment. There are 100 crunchers in the pack to try and each set contains all the times tables from 1 x 0 = 0 to 10 x 10 = 100.
On the special plastic slider, try moving the question mark from side to side to conceal part of the sum displayed. Get the class involved by asking them to provide the missing number.
As there are so many variations, you could use this resource time and time again!
There are also the Multiplication Monsters which offer another visual way of learning the times tables.
These fun and colourful fact monsters will help young children engage with one another during times table lessons.
Games and Activities
Maths Bingo is a great interactive game to play with the entire class or with small groups. It is an ideal way of supporting group learning, encouraging progression from single digit multiplication to more complex numbers.
As the players begin to identify patterns within the times tables, see if they can choose numbers that are more likely to be drawn.
Alternatively, play a Match Mates maths game for interactive fun with the whole class.
Put a sum or number into the front of the bib and create different calculation challenges.
Partner up young children and ask them to find the answers to different sums.
Or ask them to work in a group and use the range of numbers in different multiplications.
Why not consider Multiplication Magic which supports learning of multiplication and division facts.
Split your class into groups with each one working on times tables problems and writing their answers on the dry-wipe cards.
If they get the wrong answer you can wipe it out and ask them to try again.
Remember: practice makes perfect!
Speaking and Singing
Getting children talking whilst learning the times tables is a great way of enhancing their experience
Hearing different multiplications aloud and verbally expressing solutions can often help in remembering and understanding calculations.
Something that works well is a Times Tables CD as this adds a bit of fun and variety to your lessons.
Get the class to sing along with songs relating to the 2, 5 and 10 times tables for a fun and engaging activity.