Activities for teaching spelling at KS1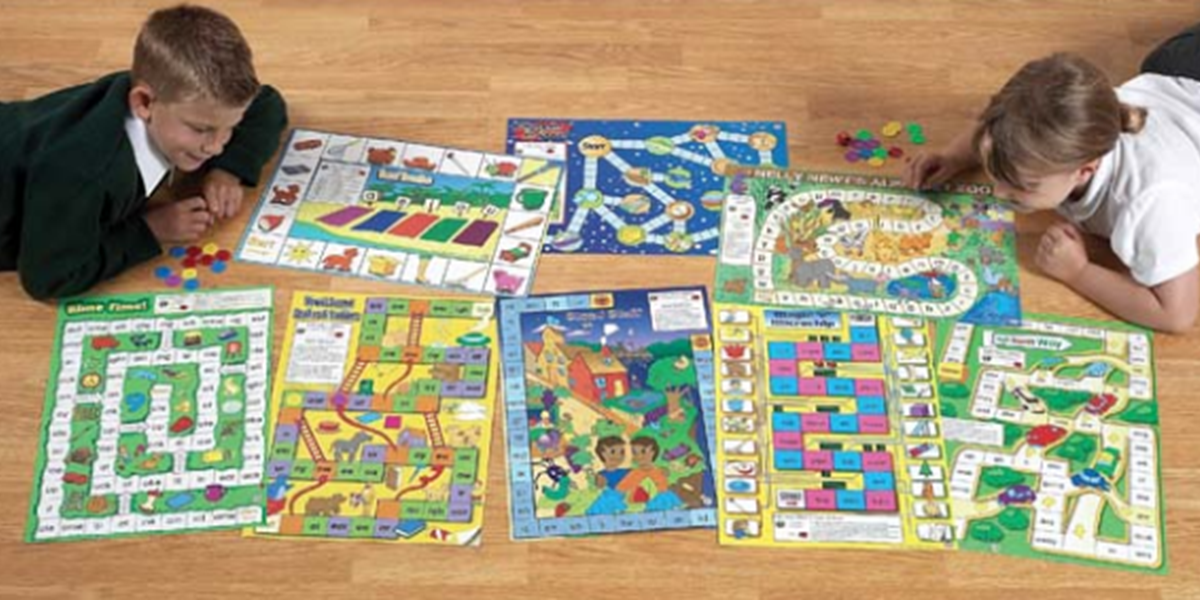 In Early Key Stage 1, many spelling words, particularly high frequency words, need to be memorised. But younger children often find this difficult and can easily become distracted. So we've put together a selection of ideas and activities to help you make spelling fun and engaging for everyone at KS1.
Learning and Memorising Words
These individual, group or whole class activities can be a great way for teachers to bring more excitement to learning and also help children remember important words faster:
Large flash cards or Giant Letters are often a good place to start. You can go through the words together and discuss what each one means and how the spellings begin.
Magnetic High Frequency Word packs can be used to help remind the class about tricky spellings and key words that will always pop up in their work. This method of visualising words in handwritten form can often support the learning of different spellings.
If you're looking for a quieter activity, why not consider creating a word search which incorporates all the words you've been teaching? This supports recognition of how certain words are spelt with each child trying to be the first to find all the hidden words in the grid!
And after you've taught a group of graphemes, you might want to challenge your class to a game of Astronauts and Aliens where real words can be matched to Astronauts, and made-up ones to the aliens, encouraging word recognition and correct spelling.
Writing Words Out
After seeing and hearing words, the next step is writing them down. Practice makes perfect, so why not see how many different ways you can get your class to write down the words they're learning?
You could start by using Tracing Paper to write out new words for the first time.
After this try asking your class to put down their pens and use their fingers to spell the different words. They could draw them out in the air, before writing them on the whiteboard or using Sidewalk Chalk on the ground outside. You could even use a Sandbox or Sand Play Table to write the words out!
Plastic Counters, beans or even toothpicks can come in handy to spell out words with objects, or why not use Letter Blocks or Junior Scrabble letters to see if young children can remember different spellings.
Don't forget that you can incorporate spelling with arts and crafts too. Have you ever considered letting your pupils cut out lots of different letters from a selection of magazines and newspapers, then seeing if they can find all the letters they need to glue down and form the words they've been learning?
Playing and Saying
If you're looking for more games to develop an understanding of spelling, here are some suggestions for further verbal play:
A game of bingo is a great end of term test for high frequency words. Once they've shouted bingo you could add in an extra challenge by asking your class to spell the words they have learnt out loud without looking. This will add an extra level of reinforcement.
Spelling Board Games are always fun to play and encourage the memory of different spellings by saying the letters and words aloud.
Or why not try a game of secret agent? Give each letter a number and with a chart at the front of the room, have your class code and decode messages to each other. Encourage them to write sentences and use words they're currently learning!
Our Favourite Resources For Teaching Spelling At KS1