The Importance of Wooden Resources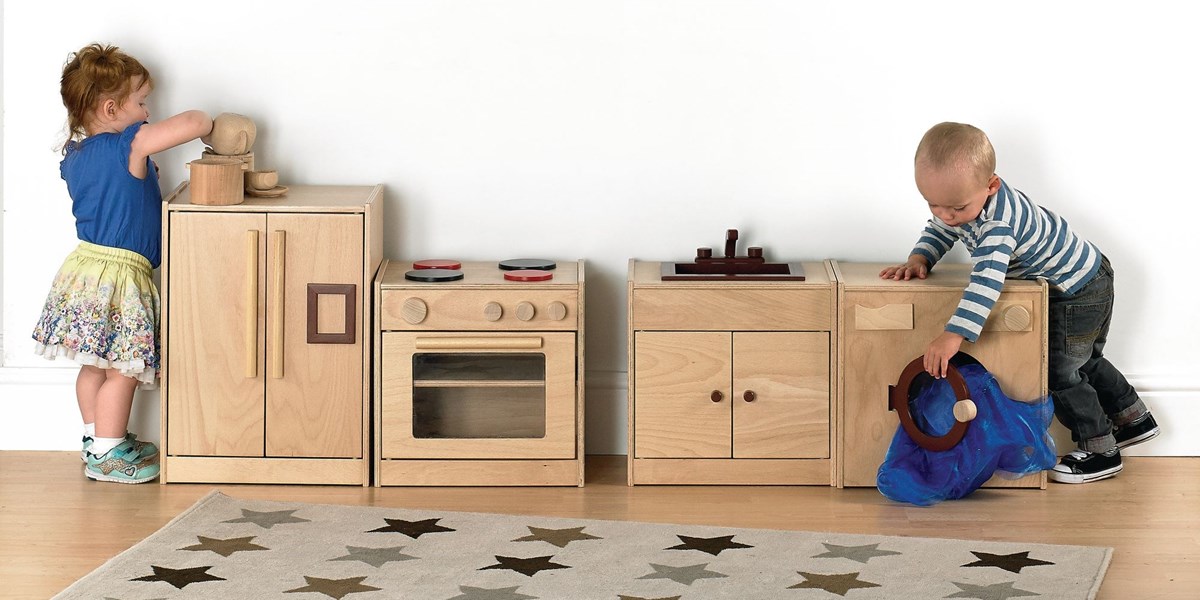 Wooden toys have a unique appeal, their natural appearance and smooth texture make them stand out from those made of plastic. Of course, there is a place for plastic and battery-operated toys. But nothing develops imagination like a wooden toy, where children provide the life and sounds of the toy themselves. Imaginative play is not only crucial for young children's social, emotional and physical growth, but it fulfils a child's inborn need to learn. Providing little ones with inspiring activities and stimulating environments helps develop their communication, expression and patience skills.
In a nursery, resources need to be made of quality materials that are hard to damage. When looked after, wooden toys can last a life time as their solid nature makes them hard to break. Wooden toys are not only durable, but versatile enough to be adapted for a broad range of ages and abilities. Younger children will engage in simple, imaginative play, whereas older children can begin to use wooden toys in more complex imaginative scenarios and problem solving.
Wooden resources are great for developing fine motor skills as they come in different shapes and sizes. Big, chunky blocks allow babies to understand grasping skills, while older children can use smaller wooden shapes such as beads, and sticks to develop more difficult motor skills like threading and twisting.
We are proud of our huge range of natural and wooden resources, from tactile cubes for babies and toddlers through to role play accessories and even nursery furniture. Take a look at some of our favourite picks….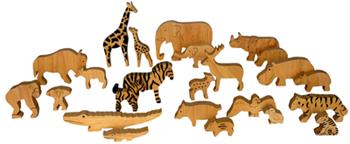 Parent and Child Wooden Animals
This natural wooden set contains various mother and baby animals, made from hand painted, tropical hardwood. Ideal for teaching children the differences between parent and offspring. Pack of 24.

This beautiful stacking tower is an innovative sensory toy that will mesmerise little learners. The mix of natural wood and metallic materials encourages them to explore and try new things to enhance their levels of discovery. It is easy to handle and safe for all ages. Includes 8 sensory rings to stack on the central wooden pole. Includes 2 silver, 2 rose gold, 2 wooden and 2 clear rings. One of the clear rings contains coloured beads for use as a rattle.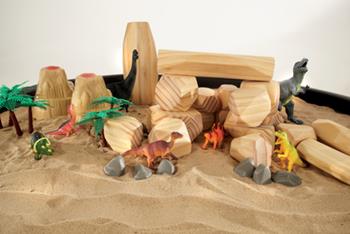 A set of 18 large, tactile wooden boulders, these beautifully crafted blocks are immediately engaging, they catch the imagination of children of all ages. They invite creative and imaginative play, they're open ended and offer many uses. They promote the development of speech and language skills, motor skills and spatial awareness. The blocks are made from solid wood and have smooth edges.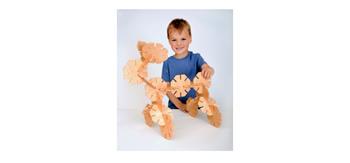 This set of 20 unique wooden construction shapes can be used to create various models such as a person, a dog or a tower. Made from high quality plywood in a beautiful natural finish, the pieces easily slot together.  Wooden Octoplay will challenge the imagination and dexterity of children.