Introducing the top 10 Innovative, Primary Products for 2017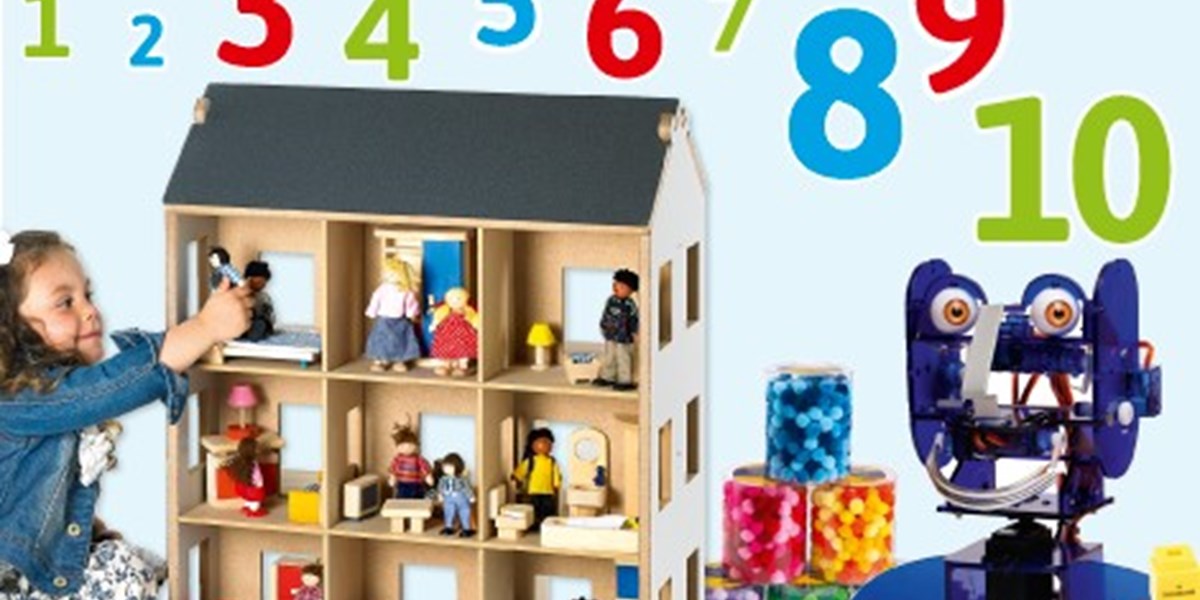 Our range is the one-stop-shop for all your Primary and Early Years needs, from high quality resources to unbeatable prices. For 2017 we're delighted to introduce over 1,950 NEW products, many of which are exclusive to us, so you won't find them elsewhere.
To celebrate this launch, take a look at our top 10 Primary products for 2017…
1. LEGO® Education WeDo 2.0 Core Set and Software
Designed for primary classrooms, WeDo 2.0 is a hands-on solution that ignites students' curiosity enhancing their skills in science, engineering, technology, and coding. Built on Next Generation Science Standards, WeDo 2.0 delivers key science content to primary school students, that is designed with the with curriculum in mind. The freely available curriculum pack gives you more than 40 hours of teaching material over 17 projects that capture motivation and engagement across key science topics, including: physical sciences, life sciences, earth and space sciences and engineering.
This reusable English textbook links directly to the National Curriculum and mixes clear accessible teaching with opportunities to talk about and practice key English concepts in Year 2. Each chapter covers a key curriculum area for English, and Includes opportunities to talk, write, practice and revise.
3. Shades of Colour Pom Poms
These soft, fluffy, acrylic pompoms are perfect for all kinds of colourful classroom crafts. Cleverly organised by colour tone, this set of six jars provides a great storage solution in the classroom.
4. Mastering Fractions Decimals and Percentages
Many children find Fractions Decimals and Percentages hard to master. This helpful guide promotes greater confidence, depth of understanding and the ability to use this vital trio of concepts before they leave year 6.
5. Robot Mouse Activity Set
Specifically designed to engage children in Science, Technology, Engineering and Maths. Primary learners can get hands-on with STEM learning with this colourful early coding set! Young learners can explore early coding and programming concepts with "Colby" the robot mouse. Children program the mouse to perform a sequence of steps to race through a variety of maze formations to get the cheese.
6. Pie Corbett Nursery Reading Spine
Recommended by Pie Corbett, this nursery pack contains 12 popular titles that are great for reading aloud. Colourful, appealing pictures bring these classic tales to life with repetition and rhyme. Contains Where's Spot, Dear Zoo, You Choose, We're Going on a Bear Hunt, Brown Bear Brown Bear What Do You See, Jasper's Beanstalk, The Very Hungry Caterpillar, Hairy Maclary, Each Peach Pear Plum, Hug, The Train Ride, Come On Daisy.
7. Ohbot2
Ohbot is an easy to programme robot head. This preassembled and tested Ohbot v2 comes complete with licences to use the Ohbot software on 4 machines. Once you've installed the software you're ready to start programming. Children learn to script programs to make Ohbot carry out real world tasks such as storytelling, acting, greeting visitors or teaching.
8. Block of Flats
Our tall, wooden block of flats is a contemporary take on the traditional dolls' house. Our block of flats is great for encouraging imaginative and interactive play to boost social and communication skills. Both sides are open, each featuring 9 flats separated by walls and doorways, so your dolls will never be short of neighbours to visit.
9. Wooden/Magnetic Polydron Set
This great set works beautifully together combining magnetism, wood and plastic at the same time. Wooden Magnetic Polydron is the new natural magnetic product that combines the magic of magnets with the natural beauty of real wood. It is a high class product in a beautiful natural wooden finish. Made from New Zealand Pine, children will discover endless possibilities for creating new models. This exclusive set also contains Magnetic Polydron which is easy for young children to put together thanks to the strong magnets in the high quality ABS plastic pieces. A winning combination, two great sets in one.
10. Naturals Wide Poster Paper Pack
These new natural colours are ideal for backdrops as they don't distract away from the artwork being displayed. They have excellent non-fade properties and come in a pack of 8 rolls.
Find out more about these fantastic products and shop the new range>>>>