Expert Review: Foam and Silk Clay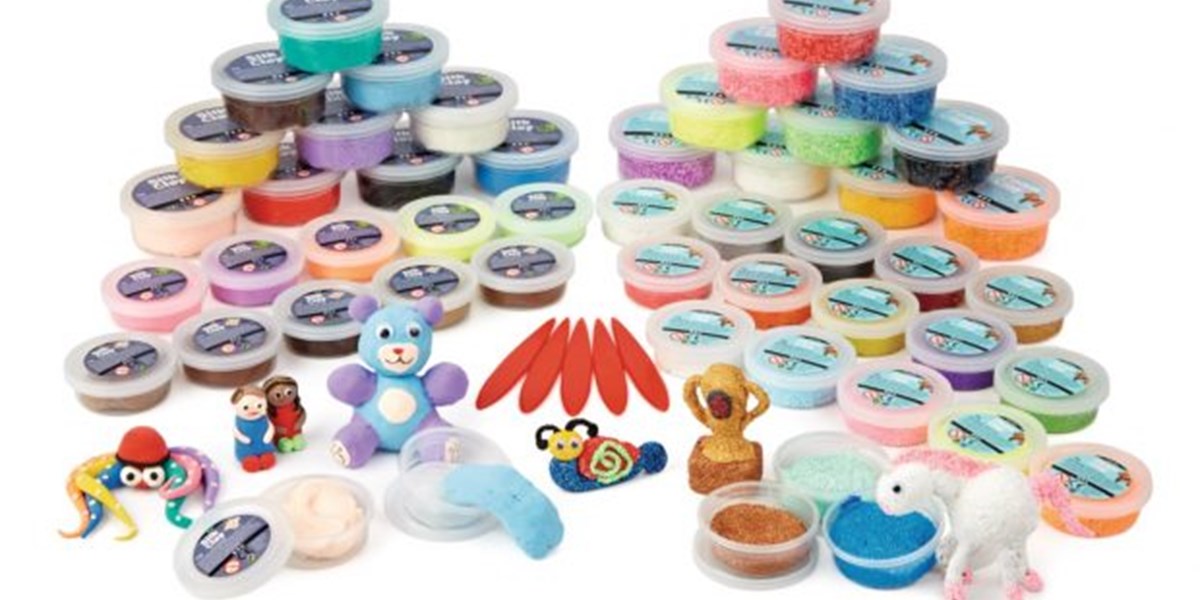 To continue our series of expert blogs, we asked Art consultant Paul Carney to review our Foam and Silk Clay.
Foam and Silk Clay are self-hardening, pliable, soft and lightweight modelling compounds. They come in a variety of colours and perfect for stand alone models or for coating around various craft materials.
About Paul
Paul is an NSEAD registered Art consultant, who offers a friendly consultancy service to schools, from Early Years right through to Secondary GCSE. He has worked in several schools and is an expert in raising attainment, Paul also provides fantastic CPD training and his website contains a wealth of inspirational lesson plans and ideas. Visit paulcarneyarts.com or more information.
"Foam clay is very lightweight which makes it easy to hold and manipulate, especially for younger children. It is very soft and pliable and the memory retention is good, meaning it will mould into whatever shapes you want quite easily. The clay has a natural sticky quality to it that makes bonding of shapes very quick and simple. There's no need for slip or scoring edges in order to bond two surfaces together, it just adheres very quickly with a little pressure. I was able to make a good-sized pinch pot very easily too and it is very simple to start again if your pupils make mistakes. It rolled out into slabs very well and I constructed a strong 3D cube shape with little or no fuss. The final shape didn't sag either because there is such little weight in it.
I found this clay to be especially good for moulding work as well. You can flatten the clay into thin slabs then mould it over any shape; either from a Paper Mache base or a manufactured object. This makes it ideal for making puppets or models.
Drying time is usually around a couple of days but unlike traditional or air dry clay there is little or no risk involved in drying the model. When dry, foam clay has a slightly textured appearance (due to the fact that it is comprised of small foam balls held in a coloured gel). What you see at the end of the making process is pretty much what you get, so no more worrying about firing, kiln breakages or poor quality painting and glazing. It comes already made into vivid, bright colours which children will love."
Find out more about Foam Clay >>>
"Silk clay is soft, light and pliable making it very easy for young children to model. It is dry to touch, which eliminates the mess of traditional clay. You can apply a little water if the clay has been left out and become too dry, however you don't need any water or specialist techniques to model it. This makes it especially good for busy teachers who might have less expertise.
Silk clay has a spongy, rubbery texture and the plasticity of it is such that it springs back a little after modelling. There's no need to add water to create bonds or score the clay or add slip. This makes modelling complex shapes really quick and simple.
Creating 3D forms was ridiculously easy because they bonded so effectively and I was able to create quite intricate and complex forms with little effort. I found silk clay to be especially good for modelling work and I made a 3D monster head in a few minutes. I could see it being used very effectively for creating puppet heads, animal forms or flowers for example. It is very close to modelling with real clay, but it is more suitable for a busy classroom with a less specialist teacher because it isn't messy, it is very easy to use and it gives great results.
What makes silk and foam clay innovative is the fact they are as versatile and effective as traditional or air drying clays but without the mess. You don't need any expertise or specialist equipment to create high quality models."
Find out more about Silk Clay >>>
Thank you to our Art and Design expert Paul Carney for this fantastic review, don't forget to keep a look out for more expert reviews coming soon.