When Budgets are Tight, Our New Loyalty Programme Delivers Money Back for Schools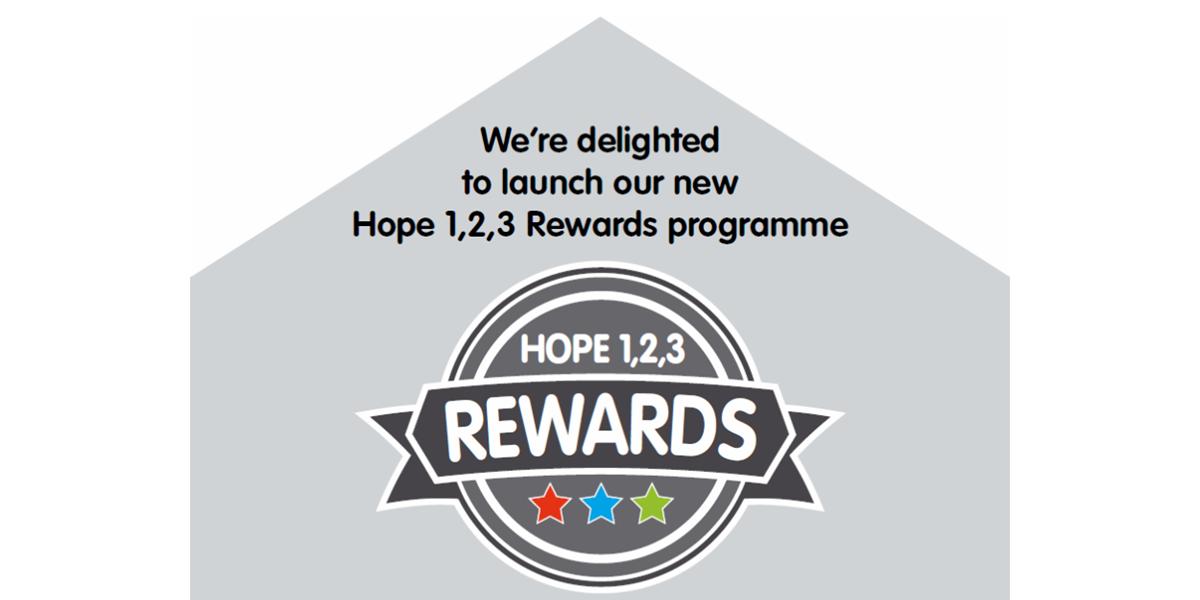 With the majority of schools experiencing the effects of tighter budgets, every penny counts. That is why we introduced a new loyalty programme for our customers earlier this year.
In September over 340 schools and nurseries across the country benefited from our new 1,2,3 Rewards programme. Vouchers worth up to £400 each have been sent out to provide extra funding for the essential curricular resources school pupils desperately need for a high quality education. This is the first instalment of reward vouchers, which will be distributed to schools and nurseries three times a year, at the start of each term.
Leigh CE Primary School is just one of many schools that received their voucher in September, and Donna Coburn, the School Business Manager said; "We were both delighted and amazed to be told that we were to receive a £400 voucher to spend with Hope. This will help to resource our own rewards scheme for pupils.  We didn't have to register or claim to be eligible so it couldn't be easier"
This is also just the first step of our 1,2,3 Rewards programme – we will also be issuing an annual rebate worth up to 3% of a school's annual spend. So 2017 will be an even better year for our best customers!
The 1,2,3 Rewards programme was developed to reward our loyal customers, to say a big "thank you", and to allow them to buy further resources of their choice. We recognise that school and nursery purchases are not to be taken for granted in the current climate, and that a loyalty scheme fits with our ethos of customer satisfaction being our number 1 priority.