We've had a Great Time at Some of our Favourite Exhibitions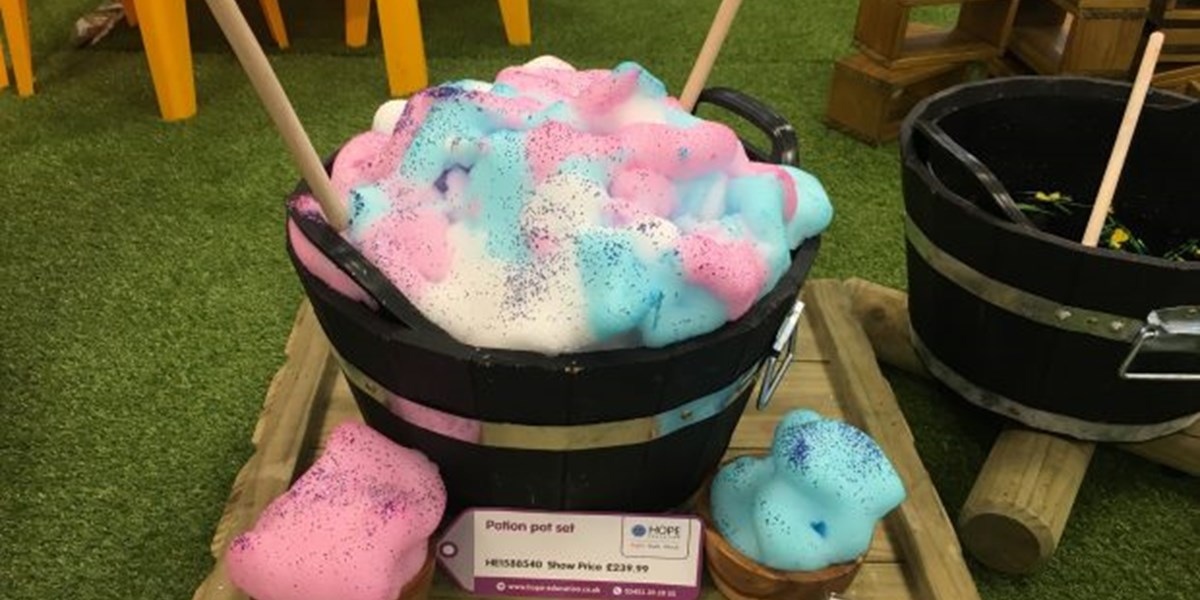 We've had a busy few months here at Hope Education attending some of our favourite Early Years events. The start of February saw our return to Nursery World Islington and on the 3rd-4th March we were back at Childcare Expo London.
As always, the team had a great time at both events and they proved a great success once again, take a look at some our highlights…..
(P.S keep reading to find out the winners of our fantastic on stand competitions!)
Nursery World Islington (3rd-4th February)
Nursery World Islington attracted a really positive and engaged audience, which provided us the perfect opportunity to show off our new and exclusive trudy nursery range – furniture designed with children aged 0-5 at it's heart. We were overwhelmed with the fantastic feedback we received from all delegates on this new range, along with all our other inspiring resources we took with us… Especially the Colour Crazy Foaming Soap!
And the winner is…..
At all our shows, we offer attendees the chance to enter our stand competitions where they can win fantastic prizes. Delegates simply need to tell us why they #LoveHope and pose for a picture on our stand. At Nursery World we were offering our new and exclusive trudy nursery sand and water unit, worth over £700. One entry has been selected at random, and we are thrilled to announce that Rachel Traczyk from Little Sparrows Day Nursery is the lucky winner, here's what she had to say when we told her:
"Thank – you so much! The children are so excited! It's amazing! We admired so many of Hope's new range and this sand and water tray will be a fantastic addition for our space. The children at Little Sparrows are very excited!''
Childcare Expo London (3rd-4th March)
"It was my first time seeing Hope Education and I thought the stand looked amazing, and certainly looked like it was one of the most popular stands at the event." Ross Billingsley (Sales Executive, Broadway Events- show organisers)
With a record high for footfall, this year's Childcare Expo London gave us a great platform to showcase some of new and favourite resources across all areas, from Babies and Toddlers and Early Curricular, through to Messy Play and Outdoor role play. We love getting out and meeting customers and we had some great feedback on our resources, with the stars of the show being the Snap and Learn Cows, Chalkboard people,Outdoor play shop… and once again, the Colour Crazy foaming Soap.
This year, we were also proud to support the Feature Area – A magical place to learn. This was an innovative, hands on area put together by Wellington Nurseries and featured all things fairy-tale.
And the winner is…..
Similarly to Nursery World, delegates simply had to tell us why they #LoveHope to be in with a chance of winning our competition. This time, our fantastic Multi-Functional Shop, worth over £700 was up for grabs. We had loads of great entries and loved reading through all the lovely comments, however there can only be one winner. Congratulations to Naomi Manunta from Farnborough IQ Busy Bees who was randomly selected to receive this great prize. we contacted Naomi earlier this week, and here's what she had to say…
"This is the best news I've heard all year!! We are all so excited! We can't wait to surprise the children with our amazing new garden equipment!"
Thank you to everyone who paid us a visit at either of these fantastic Early Years events, they wouldn't have been a success without you.
Haven't had a chance to see us at an exhibition yet? Or simply want to see us again? Here are some key dates for your diary:
5th-6th May- Nursery World North (Liverpool)
8th-9th June –Early Years International Conference and AGM (Newcastle, Northern Ireland)
16th-17th June – Childcare Expo Manchester
30th June – National Day Nurseries Association (NDNA) Annual Conference and Awards (Manchester)
29th-30th September- Childcare Expo Midlands (Coventry)