The Hope Education Team as you've Never Seen Them Before…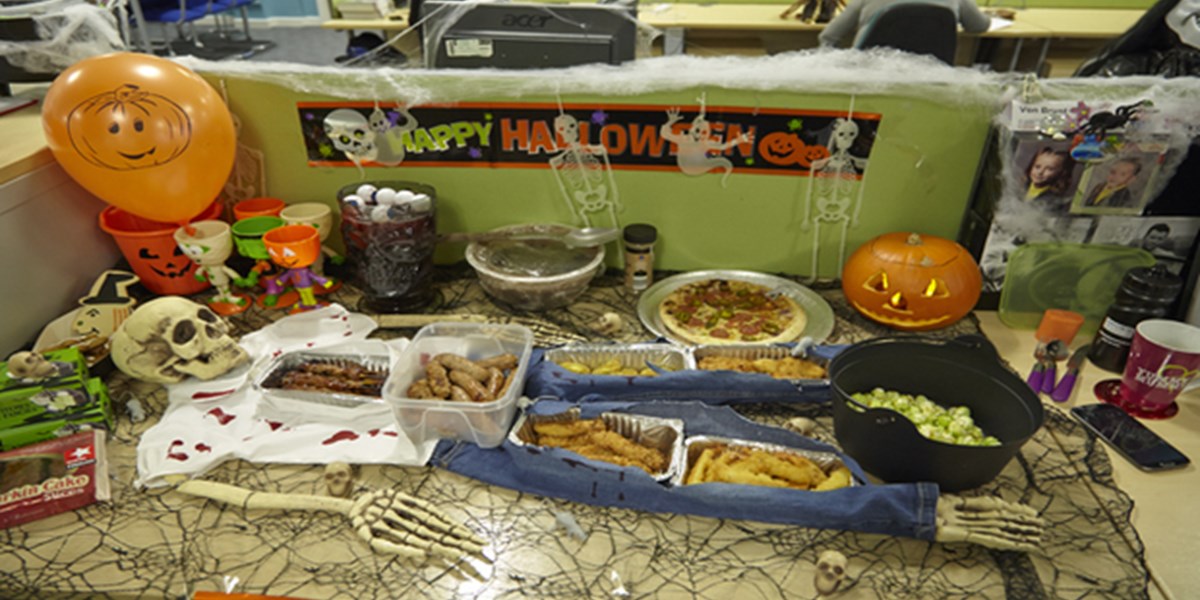 It's that time of year again when the pumpkins come out and here at Hope Education it is the perfect excuse to dress up and get dead creative.
In the office today we've had devilish decorations, ghouls and monsters, scary games and a spooky bake sale – everyone has really got in the spirit and all the proceeds are going to Children in Need.
Happy Halloween.