Top tips for Open-Ended Loose Parts Play by NDNA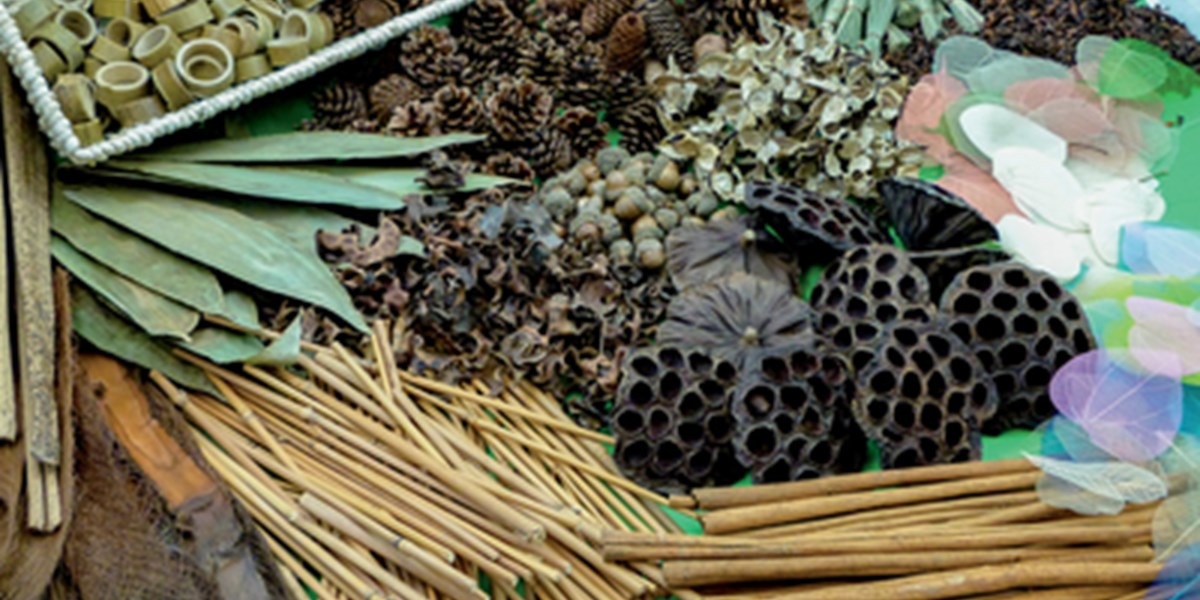 'Have you ever noticed that if you leave old junk lying around, kids will almost inevitably play with it? Whether it be old cardboard boxes, wooden pallets, pieces of wood, old tires [sic], bits of rope or string, kids will use their imagination and ingenuity to make something. This may make your garden look like a junkyard sometimes, but the experience for the kids is invaluable and it will keep them occupied for hours. Don't try and direct the kids in their play just let them get on with it.' How Not To Cheat Children: The Theory of Loose Parts (S Nicholson, Landscape Architecture 1971).
Open-ended play is a great way to allow children to investigate and explore freely in their play. Having no specific boundaries or adult intervention, open-ended play let's children direct their own play whichever way they wish.But how does it support children to develop their skills? National Day Nurseries Association's (NDNA) early years advisers have compiled lots of useful open-ended play tips and activities to support you.
Benefits of open-ended play
There are so many great benefits of open-ended play. It allows the resources and environment the children are placed in to guide them, so they can apply their own skills and knowledge to control and direct their own play. This means you to take more of a back seat and observe your children's play, but support them if needed.
Using loose parts
Loose parts are open-ended items that can be used on their own or with other resources. Using this type of resource rather than regular toys means children can play with no set instructions or directions, giving them lots of freedom to play as they wish!
Children can also develop their literacy, numeracy and problem solving skills, as well as creativity, exploration and imagination by using loose parts in their play. But what are loose parts? And where can you find them?
Sourcing loose parts
Loose parts can be natural or manufactured, found, scavenged or bought, different sizes, shapes and materials. If you look around your setting and your home you will be sure to find lots of loose parts resources.
Nature provides you with a long list of open-ended loose parts, but if you aren't able to find what you need, we have a great variety available on our website.
This can include:
Play be items that you would normally throw away or recycle, or items you would use for other tasks that are also great for loose part play, such as, nuts and bolts. You can also find loose parts at haberdasheries, building yards, tree surgeons. 
How to involve babies
Open-ended play can be just as much fun for babies as it is for older children. They explore the world using their senses; especially touch, so finding lots of different items with different textures and materials around your setting and home is a great way to get them involved in open-ended play. Changing the loose parts regularly lets babies discover new ways to play and learn all the time!
You should be on the lookout for loose parts and resources for open-ended play regularly to keep the children engaged and involved as much as possible. Make sure you don't throw anything away without first considering if the children can use it in their play at your nursery! But of course, as an early year's practitioner you wouldn't pass up on an old plastic tray or a cardboard tube, would you?
Take a look at our great loose parts play resources. 
Our Favourite Loose Parts Play Resources
Thank you to NDNA for this inspiring blog post, want to know more? Check out NDNA's Open-Ended Play Ideas publication.