Supporting Literacy: 5 LEGO Activities for the Classroom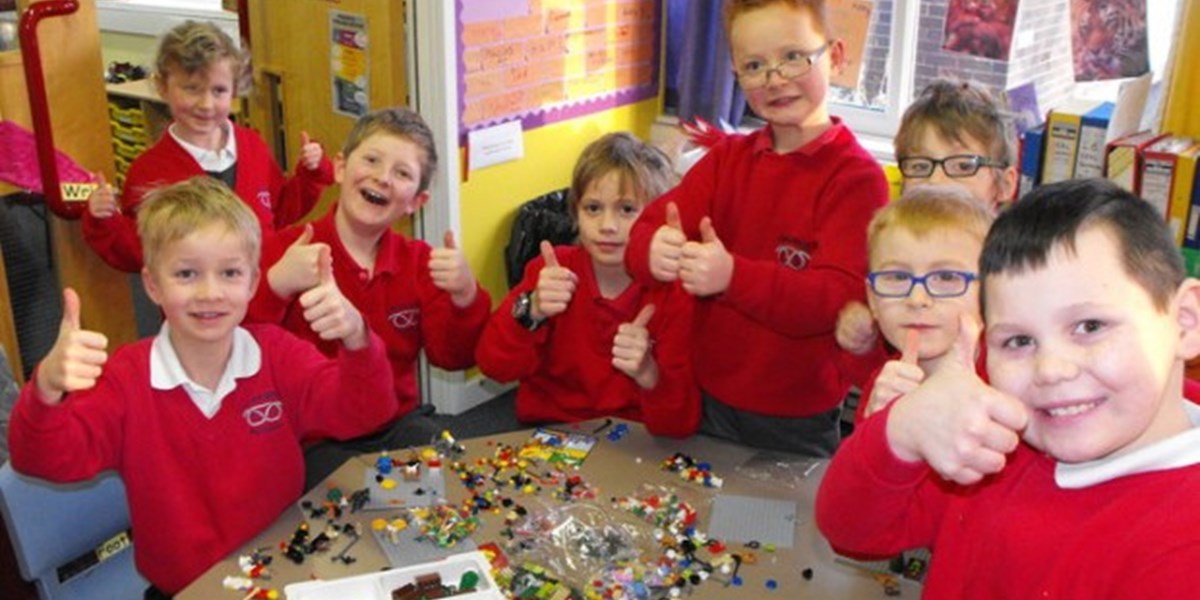 LEGO bricks aren't just useful for helping children understand and visualise maths problems; they can also be really helpful in supporting alphabet learning and literacy development.
Using either LEGO or Duplo, you can easily create some visually stimulating activities in the classroom and nursery with just a small selection of bricks.
These suggestions will help little learners identify and have fun with letters, spelling and storytelling.
1) Build letters
Using LEGO bricks is a great way to help children learn the alphabet, as they can practice forming both uppercase and lower case letters with a selection of bricks.
This can be a great group activity to perfect letter formation, or an ideal way for individual children to test their knowledge of each alphabet letter.
2) Practice spelling
Once children have created individual LEGO letters, you could have them try and spell out different small words on the desk or on a LEGO board.
Alternatively, turn the bricks onto their side and write letters of the alphabet on them. You could coordinate by size and colour – e.g. by having all vowels as yellow, and all tall letters on the green long bricks.
Children can then form words and practice spelling by building the blocks together.
3) Learn opposites
LEGO bricks can also be easily turned into really useful word resources. If you cut out some labels, you can attach these to the sides of long bricks or large Duplo blocks, and write whatever you want on them.
They're a great tool for teaching children about antonyms. Write a word like 'Happy' on one side, and the opposite word 'Sad' on the other side to help children understand opposites!
4) Identify word families
With words written onto the sides of bricks, you can then have children use them to match up word families and learn common spellings by building word towers.
And when you've got a large selection of words together, you could create strings of towers of blocks to tell an exciting story!
Via Filth Wizardry
5) Develop Fine Motor Skills
LEGO can be a great asset in aiding children's fine motor skills, which in turn will help with their handwriting practice.
As part of water play, you could see if children can use a pipette to squeeze water drops into each hole on top of a Duplo brick. They will need to practice accuracy and a steady hand to achieve this.
Or, you could simply turn over LEGO bricks on their side, and see how tall a tower children can build. It's easier when you clip them together, but how well can little learners balance them on the side without them falling over?
These are just a few of the many different types of activities LEGO can be used for, offering excellent value for money in the school and nursery.
You could re-create stories with LEGO pieces, use mini figures to teach children about roles in the community, or even use the many different LEGO faces to create a mood poster.
Whatever you try, why not let us know and we'll share the results with fellow teachers!