Spotlight on…. Outdoor mark making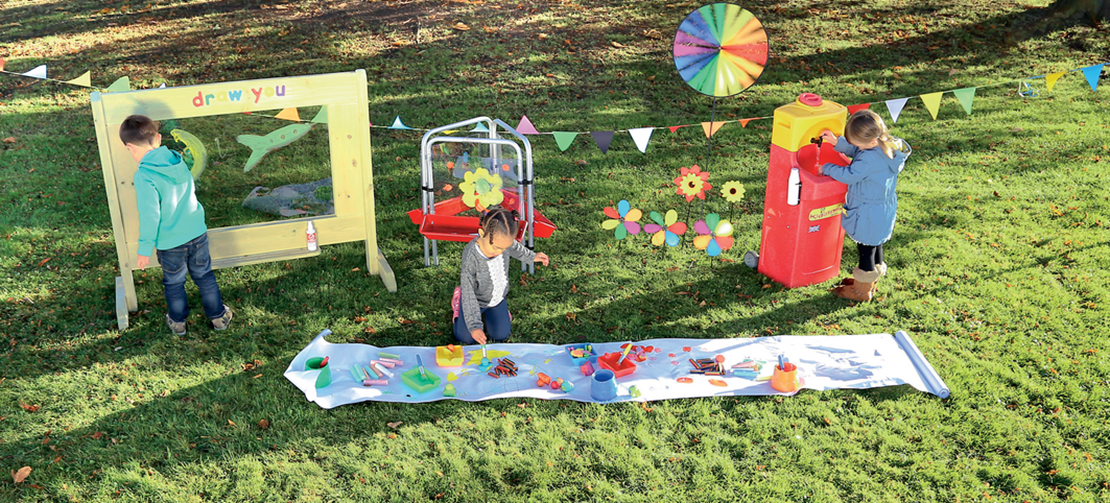 Spring has officially sprung, so why not take the learning outdoors? Outdoor mark making is a fantastic way of developing creativity and experimenting with colours & textures, but best of all… mess doesn't matter!
Here are some of our favourite outdoor mark making activities….
Start with a blank canvas
Your outdoor fences, gates, walls and railings are the perfect place to start when it comes to outdoor art. They are not only large spaces, but adding your little ones masterpieces will instantly brighten your outdoor area.
Railings with holes in are great for weaving and developing those fine motor skills. Encourage children to use a range of materials, from ribbons to leaves and flowers.
A great way to create a multi-sensory experience is to create wind chimes to attach to your fencing. They can be made from a range of loose parts including twigs, old CDs, shells and even toothbrushes. The only limit really is your imagination. 
Alternatively, why not use some outdoor chalkboards to encourage imaginations and allow children to draw again and again?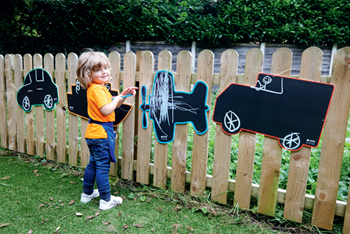 The great outdoors offers a wealth of materials that can be mixed and mashed to create brilliant painting material. Mixing flowers and petals with warm water is a great way to make natural watercolours, whereas mud can make a much thicker, richer colour. We love this simple recipe:
Magic Mud
You will need:
Mud/ Soil
Water
Vinegar
Baking soda
Powder paint, food colouring, or crushed chalk
(Source: Growing a Jewled Rose)
Simply mix your soil, water and baking soda together until you get a gloopy consistency. Then add your paints or chalk to create brightly coloured creations. Finally, add your cup of vinegar and sit back and watch the magic… as your mud starts to fizz and erupt with colour.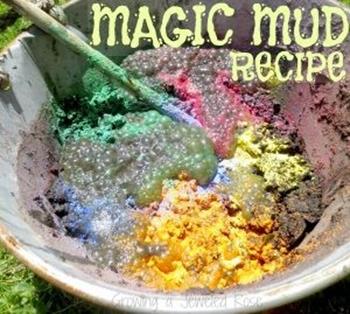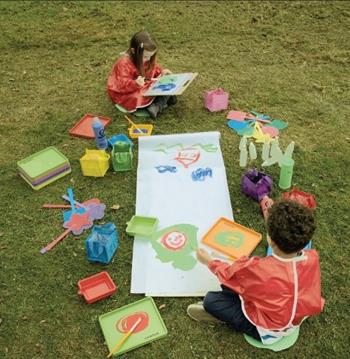 Many children may only have tried painting with brushes. But feathers, pine cones, leaves, conkers, stones and even hands and feet can be perfect utensils. Little ones will love experimenting with all the natural materials to find what works best and exploring the different patterns they can create.  
It's not just natural materials that work well. Paint filled balloons, spray bottles and sand rollers can also be very exciting!
Need some inspiration? Take a look at some of our best outdoor mark making resources:
Jumbo Playground/Sidewalk Chalk