Spooktacular Ideas to get you crafting this Halloween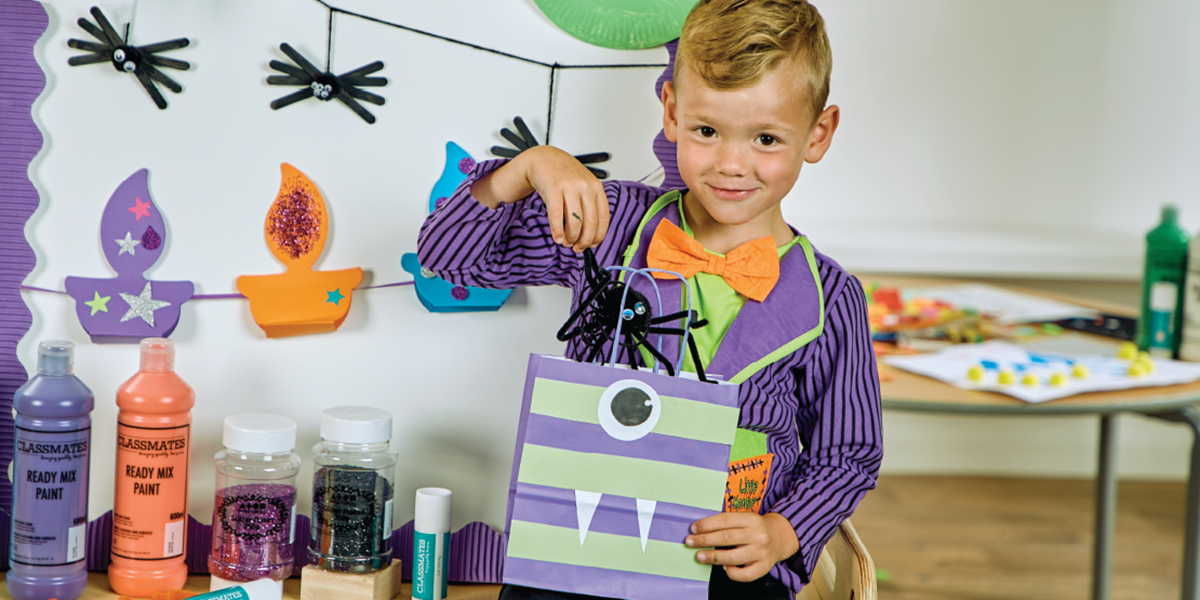 We've handpicked some of our favourite, simple craft ideas to inspire you this Halloween. They only require a few everyday art essentials and are guaranteed fun for all ages. Don't forget to share your creations with us on facebook or twitter!
Who says spiders have to be scary? With some craft sticks, pom poms and googly eyes you can make these cute little creatures. Simply paint or colour your sticks and glue everything else into place.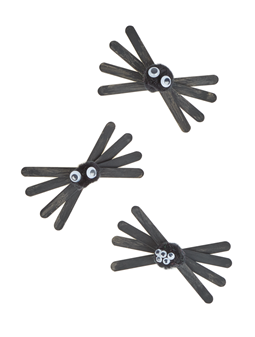 Little ones will love this one, as it involves getting messy! All you need is some card and finger paint (Fluorescent works best) to get started. Simply cut a bat shape template out of spare white or coloured card and place over the black. Then, allow the children to dot finger paint around the outside of the template, move the template around the paper to create your Halloween night sky.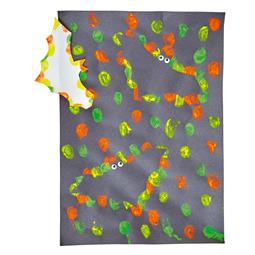 These bags make a great activity for all your little learners, as it's completely child led. They can create whatever monster, creature or character they wish! Simply give everyone a bag and a range of mark making tools and watch their imaginations come to life.  We've had a go at some of our own here at Hope….