Lollipop Stick Snowflakes – How-To Guide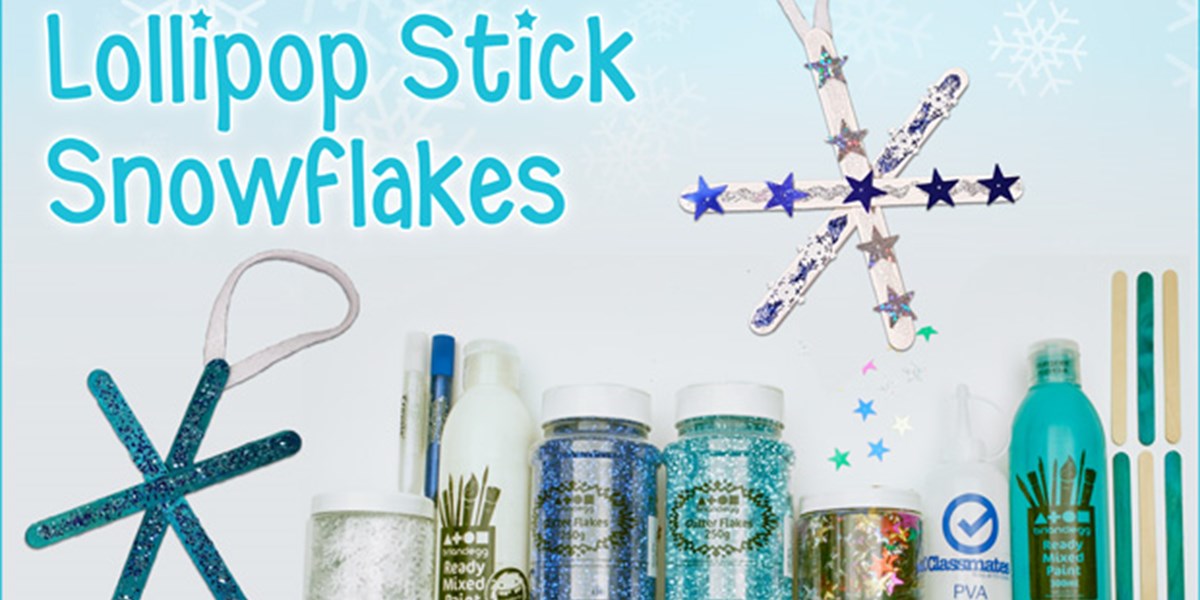 Christmas is fast approaching and we've been getting all excited here in the Hope office so couldn't wait any longer to start making festive crafts. This lollipop stick idea is so simple and creative, give it a go!
Step 1. Each person will need 3 lollipop sticks. You can paint them any colour you like but we've gone for wintery white and blue.
Step 2. Once the paint has dried glue one stick on top of the other to form a star.
Step 3. Now the fun part! Once the glue is dry and all sticks are firmly in place it's time to get messy with glitter and sequins.
Step 4. They'd look perfect as part of a classroom display too so why not just attach them to a nice wintery scene?
You could always turn them into tree decorations like we have. We simply cut a length of white felt, formed a loop and used the PVA glue to stick it to the back of one of the lollipop sticks.
We'd love to know how you and your class decide to display them!