How to make your Valentine's Day Caterpillar

This simple and cute craft is perfect for your preschool and primary school children as Valentine's day approaches. For this craft you will need pink and red paper or card, glue, a marker pen and some pipe cleaners. Simply cut out a number of hearts in the different colours and glue them to make a chain (caterpillar in this case). Add some detail with the wiggly eyes and marker pen for the face, and the pipe cleaners for legs. A dead simple craft and one that the kids will love, just in time for Valentine's.
How to make your Caterpillar Valentine's Day Craft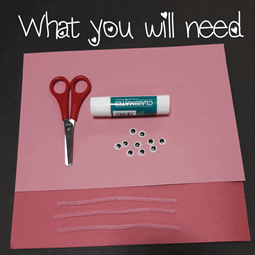 For this craft you will need: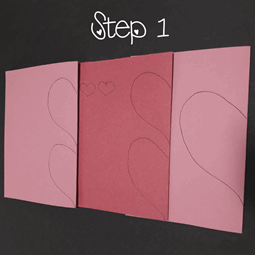 Step 1.
Fold your pink and red paper in half and draw half hearts on them. Repeat until you have enough hearts for your caterpillar. Remember to cut a bigger heart for the head and two small ones for the antenna.
Step 2.
Glue the hearts together as shown, forming a chain of hearts. Be sure to make the large pink heart the head and then place your other hearts in alternate colours to form the body. With a marker pan, draw the caterpillar's mouth and then attach the wiggly eyes with glue.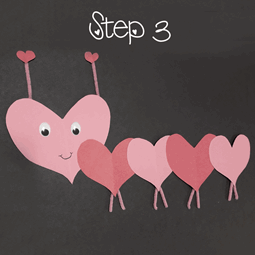 Step 3.
Cut your pipe cleaners into small lengths, two for each section of the body and attach with glue. Take the two smaller hearts you cut out earlier and glue to two longer lengths of pipe cleaner, affix to the head with glue to make the caterpillar's antenna. 
Our Top Picks for this Valentine's Day Craft