How to make a Father's Day tie card

Dads sometimes get a rough deal when it comes to Father's Day. Mother's Day has long been a "real" event on the yearly calendar, but it's definitely worth remembering dads too in a special way, and there's nothing better than a personalised gift that dad can treasure and keep forever. Luckily, if you're not particularly crafty, Mrs Mactivity has some great ideas when it comes to hand made Father's Day cards and crafts - and today we share with you a super cool tie weave card that combines a bookmark gift AND card in one! One of the great things about this Father's Day craft card is that it works for all ages - older children can design their own tie bookmark and weave it themselves, whilst younger children can complete the weaving perhaps in pairs or with an adult helper, then decorate the card themselves.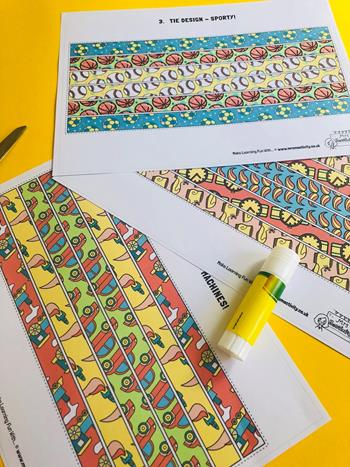 STEP 1
If you are making your own design for the tie, then you need to use a ruler to create a rectangular box and then divide it into 6 equal strips.
Decorate each strip according to dad's likes and dislikes, if possible use different colours for each strip so that they stand out against one another.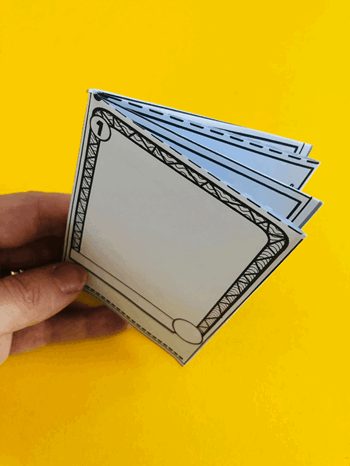 STEP 2
Cut around the box, then fold down the centre and glue the two sides together.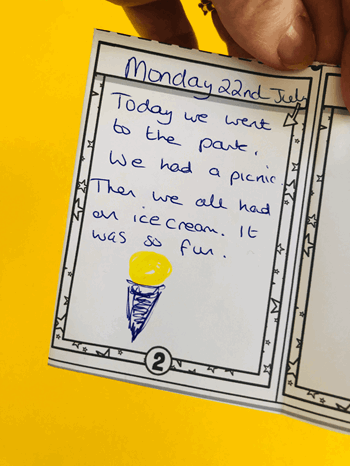 STEP 3
Wait for the paper to dry, then cut down each strip, you should then have three strips that are decorated on each side.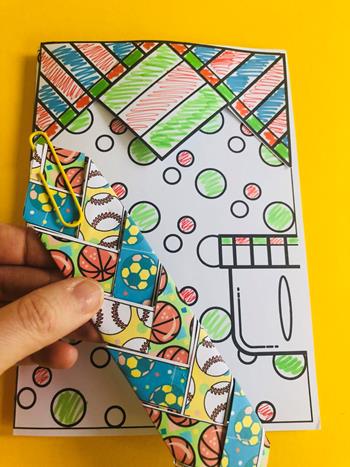 STEP 5
Now it's time to decorate your card to make it look like a shirt! Take a piece of A4 card and make your own Father's Day card or if you use the Mrs Mactivity template, it's included. It's nice to create a collar shape to glue on the top of the card to sit on top of the bookmark tie.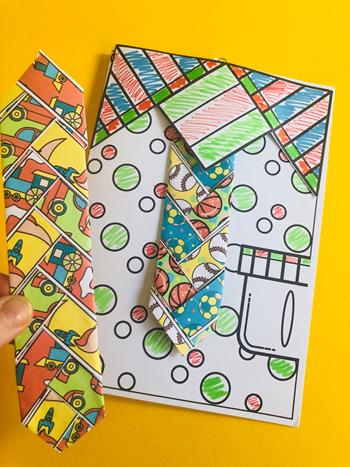 STEP 6
Take your bookmark tie and using the paper clip, clip it to the top of the shirt card. If you've made a collar, glue that on top, being careful not to glue the actual tie itself.
Your're Done! 
Thanks again to Mrs Mactivity for this crafty idea. If you like this, feel free to explore the other Father's Day crafts and cards over at Mrs Mactivity. P.S keep your eyes on our facebook page over coming weeks for your chance to win a full subscription to Mrs Mactivity.
Take a look at our full Father's Day range.
Our Father's Day Top Picks